Monster Firecracker Portable Bluetooth Speaker

Monster Firecracker: The Perfect Speaker for Camping and More
The Monster Firecracker is a portable bluetooth speaker that boasts features like weatherproofing, long battery life, and a high intensity 5000k light. At 7 inches long and 2.6 inches wide, Firecracker sports a fairly small footprint, especially when considering how it sounds and how long it will run on battery power. It is fairly lightweight as well, coming in a around 1 pound. We hope that you enjoy this Monster Firecracker: The Perfect Speaker for Camping and More post.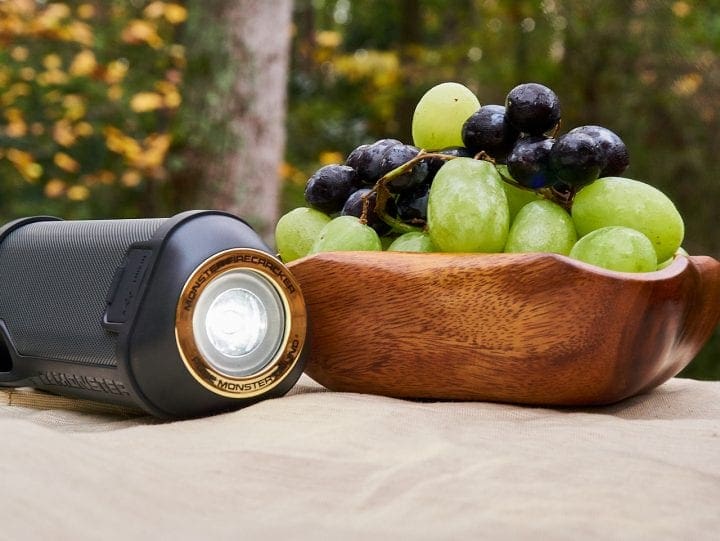 One end of the speaker houses all of the controls. Here you will find buttons for power, volume, and the light. The light itself sits in the other end of the Firecracker. The light produces 500 lumens, and has a neutral, 5000k color cast. This makes it perfect for use as a photography light in a pinch. In practice, I found the light could be a little harsh if pointed directly at the subject being photographed (much like a pop up flash). However, if you bounce the light off of a nearby surface onto your subject, the results are great.
As a speaker, the Monster Firecracker sounds great. Bluetooth pairing was quick and painless, and the sound produced was crisp and clear. It is not especially bass heavy, so if that's your thing, you may be disappointed. But overall, we found the sound very balanced.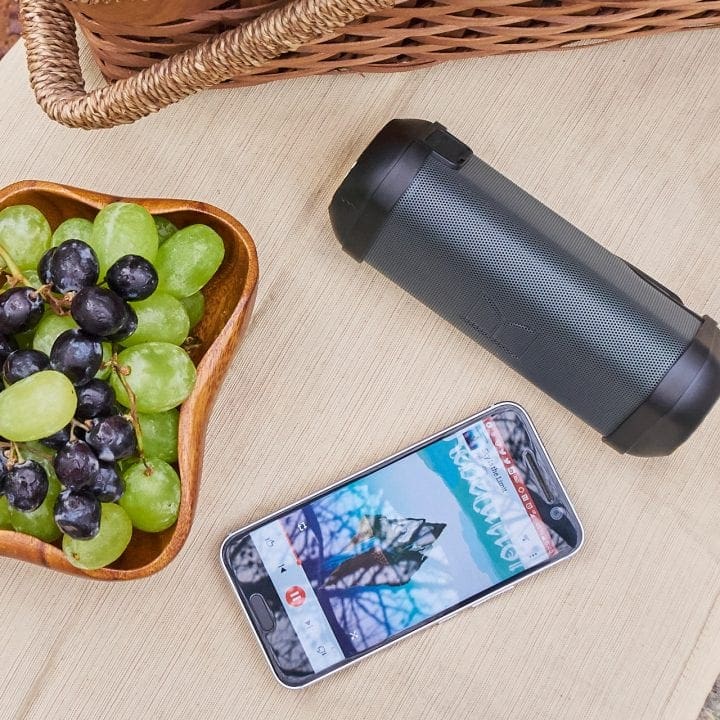 Battery life while listening to music is around 25 hours, and when used as a flashlight the Firecracker will run around 7 hours. When you combine all of this with IPX-5 weather resistance, you end up with a fairly small, lightweight package that is perfect for from camping and backpacking to a day at the lake.
Where to Buy
Buy a Monster Firecracker High Definition Bluetooth Weather Resistant Speaker today. We hope that you enjoyed this Monster Firecracker: The Perfect Speaker for Camping and More post.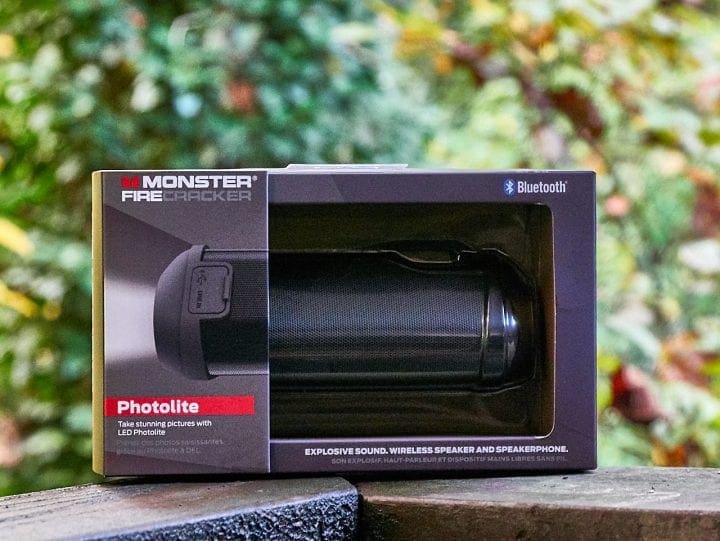 This post is sponsored. We received product, payment, or both in consideration. This post may contain affiliate links.