Shop our TOP PICKS! As seen on Instagram.
Shop our TOP PICKS! As seen on Instagram.
Welcome! And thanks for stopping by. We have carefully curated a collection of items from our daily shopping that we either already own or are coveting for ourselves. We hope you enjoy our and Shop our TOP PICKS! As seen on Instagram.
Sometimes you might find a gift idea from me or something that resembles linens in my home or a dress I may own. I am such an avid shopper and I really enjoy putting anything together. Outfits, rooms, etc. I truly hope that you enjoy and if you have a suggestion please leave a comment on the item on Instagram and tag me. I am always listening. Happy Shopping!
Mavi, J Crew, Amazon Fashion & Jane
​I paired my brand spanking new Mavi ​Adriana ​ankle​ super ​skinny​ jeans​ in​ mid ​shaded ​glam ​vintage​ ​from Nordstrom  with my new favorite Jane ​ruffle ​tunic​ in this beautiful peach/pink color. This shirt is sooooo soft and comfortable. The jeans feel great on and I already plan on buying more. This J Crew skinny belt in calf hair​ is a wardrobe staple and adds a fun touch to the entire outfit. Hindre Wedge Sandals from Amazon.  ​Of course, I have on my favorite Maui Jim sunnies​.​
Jane.com adorable Everyday Semi-Precious Stone Bracelets plus my fave ​Ava Rose Aurora Necklace in Crushed Gold from Rocksbox​ premium jewelry subscription box. Also wearing the Ava Rose​ ​Cheyenne Bracelet in Rose Gold with Rose Gold Druzy 1st MONTH FREE & ONLY $21 per month​ ​after that. ​Simply use ​code: divinelifestylexoxo​ to start today!​
Kia Style
This car is all about style. #TheNewK900 from Kia is stylish, sleek and sooo sexy. It's fun to drive in such a luxurious car. Wearing one of my favorite pairs of shoes! These beautiful J Crew Leather D'Orsay Flats in Leopard go with anything plus they look great and are comfortable.  This adorable Pearl Crochet Shell top from Cents of Style looks great on and is less than $15 right now! ~ Comes in 4 colors! Wore it with these Moto Skinnies from Jane.com.
Old Navy & Vince Camuto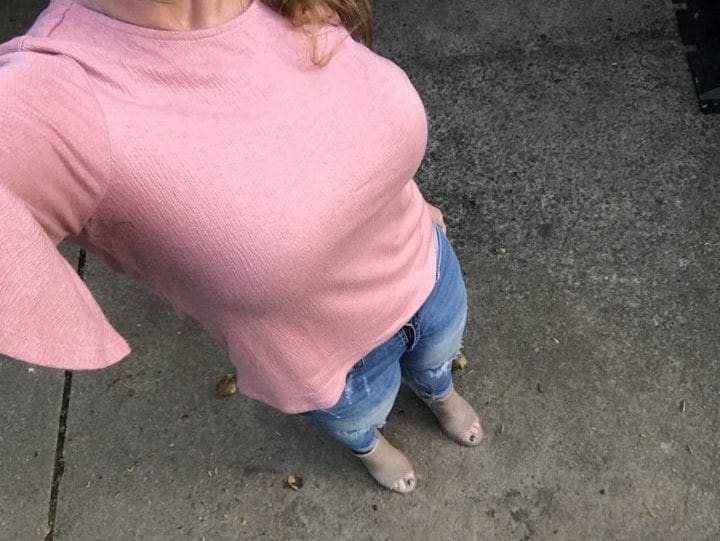 This Old Navy Relaxed Crinkle-Jersey Bell-Sleeve Top  in the Paper Roses color is comfortable and so darn cute! Look at those sleeves! Love these distressed Jane skinny jeans and these Vince Camuto wedges​ from Nordstrom will be on serious repeat this spring and summer. I love the height they give me plus they feel great even after hours of wear!​ These shoes are sold out but here some ​super cute substitutes:
VINCE CAMUTO ​​Lanaira Sandal​
VINCE CAMUTO​ ​Keannie Sandal​
VINCE CAMUTO​ ​Elanso Sandal​​​
VINCE CAMUTO​ ​Karinta Block Heel Bootie​
VINCE CAMUTO​ ​Feteena Bootie​
J Crew, Athleta & Tieks
It's another beautiful day here in Atlanta. The sun  is shining so I broke out some of my favorite blues today which happens to be my favorite color. J Crew Linen vneck tee was light and airy plus is such a gorgeous shade of blue. Shhhhhh….don't tell anyone I got it from Goodwill for about $5!! My cobalt Tieks had their debut and they are just as fab as my other pairs. ​As always, these Athleta jeans  ​are ​on heavy rotation​ because they are the BEST JEANS EVER!  I am so particular about my denim and these are seriously comfortable without the sag I seem to get from other pants.
GET THE LOOK: J ​Crew Vneck Linen Pocket Tee on eBay, ​Tieks in Cobalt blue, ​Athleta Sculptek Denim Jeans and ​Jane.com Monogram necklace.
Super cute substitute linen shirts: Uptown Tiered Hem Linen Tee​​ from ​Nordstrom comes in lots of colors and is stylish dressed up or with jeans.​ Mossimo​ ​V-Neck Linen​ ​T-Shirt with Pocket ​ from Target.
IT Cosmetics and A+F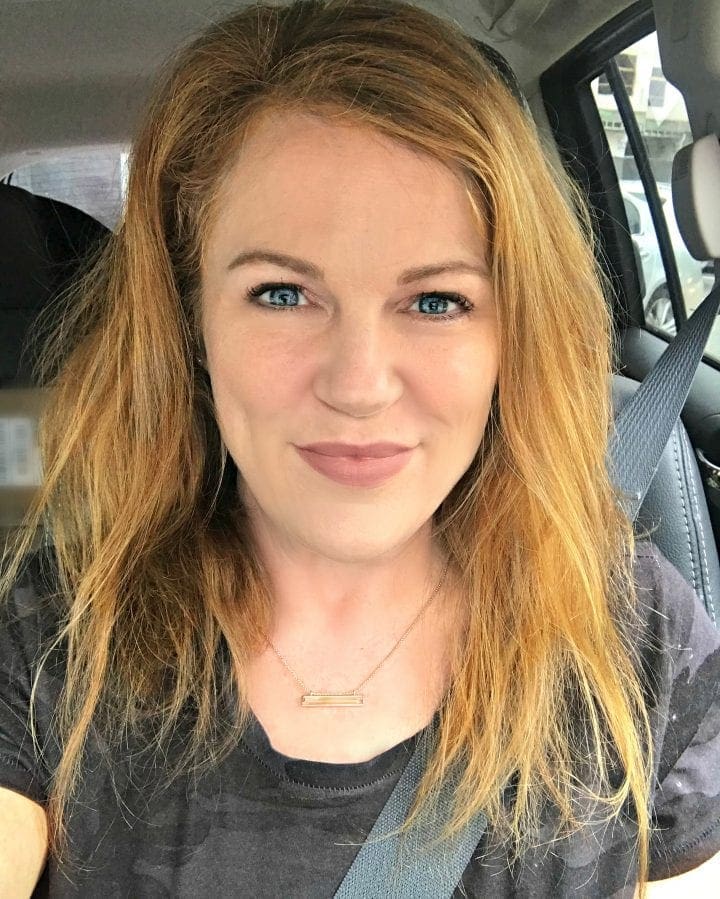 I am loving my IT Cosmetics on this beautiful spring day. I use IT Cosmetics every day. MY LOOK: I start with the Confidence in a Cream Anti aging Moisturizer followed by Bye Bye Pores Oil-Free Skin Perfecting Serum Primer, Your Skin But Better CC+ Cream SPF 50+ and the Bye Bye Under Eye Concealing Pot. EYES: IT Cosmetics Superhero_24-hr Waterproof Eyeliner, Superhero Eye Transforming Anti-Aging Super Palette, Superhero Elastic Stretch Volumizing Mascara. BROWS: Build-A-Brow Waterproof 5-in-1 Gel. LIPS: Blurred Lines Smooth-Fill Lipstick in Naturally Pretty. Shop IT Cosmetics on QVC or IT Cosmetics at Macy's..
​​.
​I am wearing ​the A&F Camo Boyfriend Tee from Abercrombie & Fitch which you can grab on clearance for less than $10. I also have it in light grey camo and olive camo. They get better with each wash. So soft and cute.
Ballerina Pink Tieks and Amazon Fashion
Brought out these adorable Ballerina Pink​ ​Tieks!​ ​These #blueprints let you​ ​"connect with your inner ballerina…" and they​ ​really do remind me of ballet shoes.​ ​When you​ ​buy Tieks you get FREE shipping​ ​&​ ​FREE returns! My ballet flats paired well with my​ ​Old Navy Mid-Rise Rockstar Super Skinny Step​ ​Hem Jeans with the frayed hem. ​This adorable bag from Amazon Fashion is only left in a stunning royal blue suede but I linked some similar bags https://www.amazon.com/shop/staciehaightconnerty
Love for Lululemon
Anyone who knows me knows that Lululemon is my jam! I absolutely adore the brand. Lulu is high quality plus I can find colors/patterns that I love. Grab this adorable Cabin Yogi Long Sleeve (pictured here in Inkwell/Heathered Medium Grey) on eBay. This sweater fits your curves and provides hip length coverage which is perfect for leggings but looks just as good with jeans.👖 Lots of color choices available. I also have this in heathered blush or some other name for pink. Also yay for #nomakeupselfie except for that clump of mascara from last night.
Red Diamond Tieks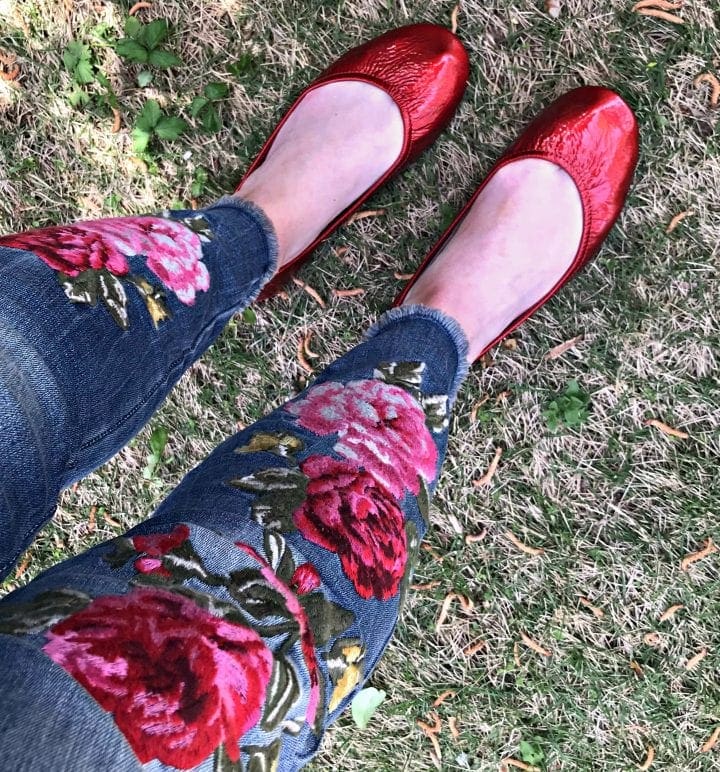 Today was a perfect day for Red Diamond Tieks!​ These #blueprints were "inspired by the rarest and most valuable of all diamonds."​ They remind me of ruby slippers and they paired well with my embroidered INC jeans from Macy's.  They have LOTS of great choices!. ​FREE shipping and FREE returns with Tieks 👉🏻👉🏻👉🏻 http://bit.ly/loveTieks
Soft Floral Favorites
I am still loving this Floral Raglan Tunic short sleeve shirt that I got from Jane last year. So much so that I am on the lookout for soft florals that are pretty and flattering. Floral favorites are on sale at Jane.com. Here are few other soft florals that I love: Nordstrom PAIGE Arielle Floral Linen Tee, ZKESS Short Sleeve V-Neck Floral Printed Tee, Abercrombie & Fitch Woven Tee, Nordstrom Rack Socialite Flounce Sleeve Tie Front Top, Cents of Style Camille Floral Flowy Tunic, Cents of Style Camille Floral Flowy Tunic and Zappos Nally & Millie Long Sleeve Pink Floral Top. Also Wearing my brand new Old Navy Mid-Rise Rockstar Super Skinny Step-Hem Jeans (LOVE that frayed hem but not in love with the fit) and natural stone bracelets from Cents of Style + 1 bracelet from Jane.com. Belt from Old Navy.
Old Navy and Lulu
Y'all this Luxe Curved-Hem V-Neck Tee for Women from​ ​Old Navy is literally my ❤fave❤ right now and it's UNDER $8. I can wear it with leggings without feeling like my behind is uncovered. It is thinner so it's perfect for spring day and the curved hem is so great! 3 colors. On feet are the super comfortable Original Collection by Dr. Scholl's Women's Scout Walking Shoe. My Lululemon Wunder Under Pant Hi-Rise Leggings in Painted Animal Blue and Black hold me in and make me feel great. Sunnies are Maui Jim.
Tieks in the Wild
Another day, another pair of Tieks. This time I am sharing my #blueprints that are most definitely a wardrobe staple. Tieks Leopard is a bold choice as a neutral and these fabulous ballet flats go with me everywhere. Tieks calls them "exotic but neutral." Try Tieks. You get FREE shipping plus FREE returns!
More Rocksbox love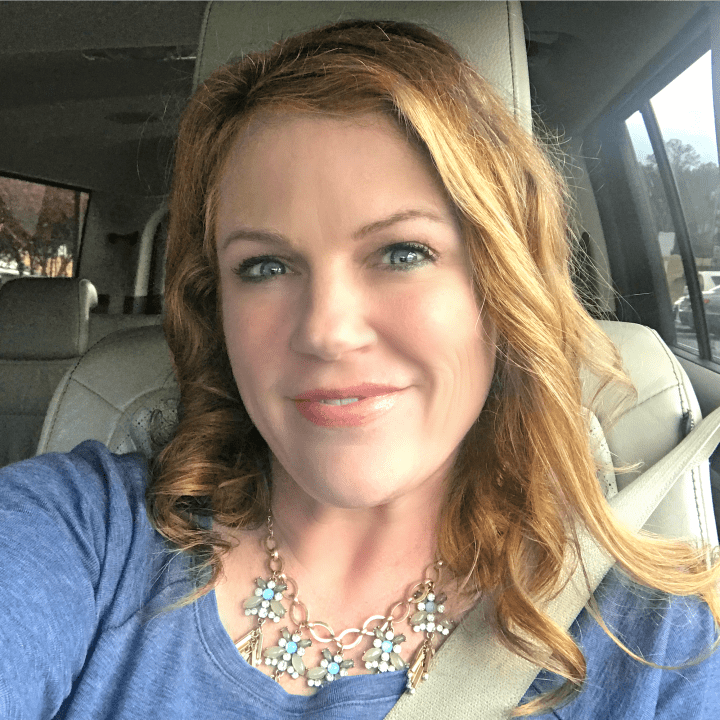 Rocksbox is a jewelry subscription box that is $21 per month (1st mo. FREE w/code divinelifestylexoxo). Subscribers get a stylist curated box of 3 jewelry pieces from popular designers like Kendra Scott, Gorjana, Kate Spade, House of Harlow and more. Wear it all & send it back or buy the pieces you like. Buy jewelry to get a great discount off retail prices PLUS you get a $21 credit each month and an added discount for buying all 3 pieces from your box. Send the box back as many times as you want and new box arrives within days. They make it sooo easy. Create a wishlist on the Rocksbox site or write #wishlist on any Instagram Rocksbox post to auto add to your account. EASY to subscribe (1st mo FREE)  bit.ly/DLRocksbox code: divinelifestylexoxo
Good hair day
​
I love having a good hair day when I have a great outfit on as well. Maybe that's my super power. Wearing shoes from one of my favorite brands Tieks in that beautiful blue they call Moonstruck. Tieks shares, "they are inspired by the enchantment and wonder of a full moon." I have this Women's 3/4 Sleeve Boatneck T-Shirt from Target in 4 colors plus these Athleta Gray Sculptek Jeans on heavy rotation (if you haven't tried these yet, what are you waiting for? BEST JEANS EVER). Also loving these Maui Jim sunnies and natural stone bracelets from Cents of Style. This Perry Street Jolie necklace from Rocksbox is part of my $21 per month unlimited jewelry subscription box.
Athleisure Faves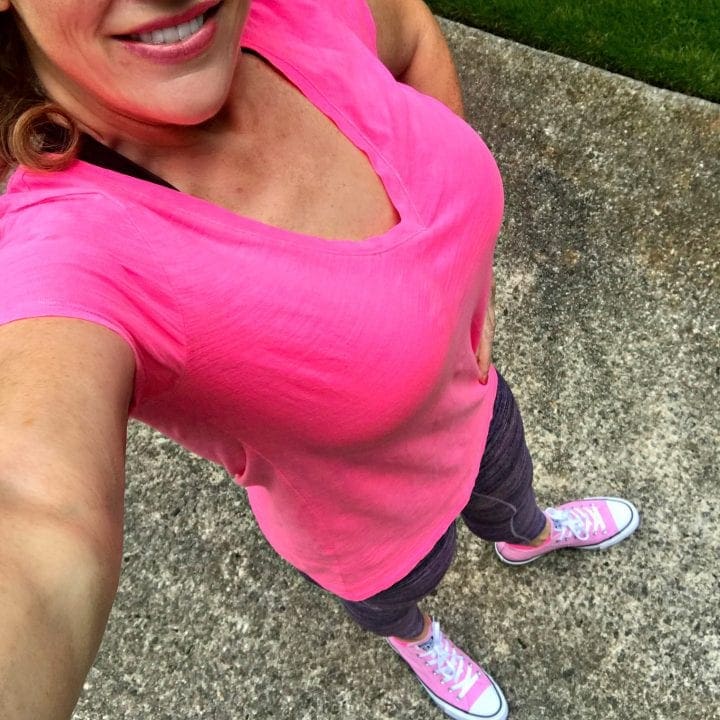 TBT to that post yesterday where I shared my favorite everyday vneck tee from Target. It's still less than $5 for Red Card holders for a few more days and it's a really cute tshirt. Paired with my trusty pink Converse which are under $40 on Jet.com  and my Lululemon Space Dye leggings which you can grab on eBay.
Skirt with pockets (OMG)
I have paired this adorable Eliza J skirt (IT HAS POCKETS PEOPLE!!) with a few different shirts so far but this fab Lululemon Adore Your Core shirt pairs perfectly. Grab a similar skirt here with this 
Eliza J Floral Pleated Skirt 
from Lord & Taylor or check out these Eliza J pocket skirts on eBay.  Get that fab Adore Your Core Lululemon shirt on eBay. Black Suede Wedge Pumps.
Conference Season Pick
Conference season is coming up and this shirt from last year is still on rotation. Pairs well with jeans ​or dress it up like I did. Still not sure whether I can make the Mom 2.0 Summit this year in California but I sure did love walking the red carpet at the Kia sponsored​ Iris Awards. I found a few similar shirts in various prices: CHELSEA28​ ​Lace Top​ from Nordstrom, Karen Kane Sequin Lace Mesh Top from 6pm.com and the BB Dakota Alda Ruffle Lace Top from 6pm.com​. This fabulous Rebecca Minkoff skirt is a few years old but I found one for way cheaper with this ​Black Aline Skirt​ with buttons​ from Amazon. Also pictured SPANX®​ ​Thinstincts Convertible Camisole​ (underneath the shirt) and Tory Burch Ellie Ankle-Strap Sandal from Zappos.
Crushing on Blush
Loving on Lulu*s
​So I am having a little love affair​ with Lulus right now. Who knew they had such amazing clothes at great prices??? I grabbed this fab
rose gold sequin skirt
on sale and got free shipping for spending over $50. 
This Malia Bell Sleeve Rib Top 
from Cents of Style
is just adorable and comes in 4 colors. I paired it with my favorite
Tory Burch strappy heels from Zappos
. Also pictured is the
Tory Burch McGraw Slouchy leather tote bag from Nordstrom
.
The Perfect Little Black Dress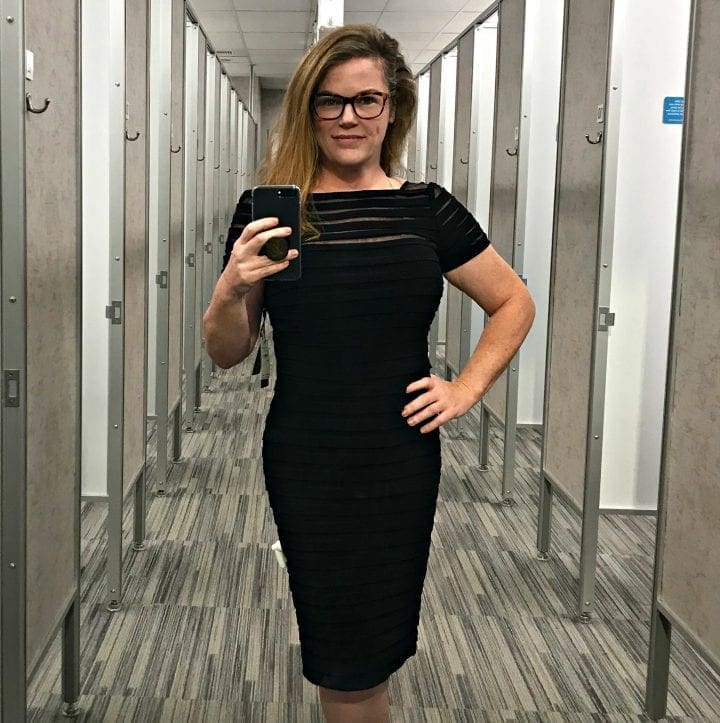 I couldn't get my mind off of this ​amazing Adrianna Papell Bandage Stretch Dress ​so I went back and got it the next day​​. Lord & Taylor has it in stock right now. Wearing my Burberry Glasses which I LOVE​. If you need a little black dress​ LBD​ or really any excuse to shop, go now! Pair this with our favorite Tory Burch black strappy sandals.
Living Life in Lilly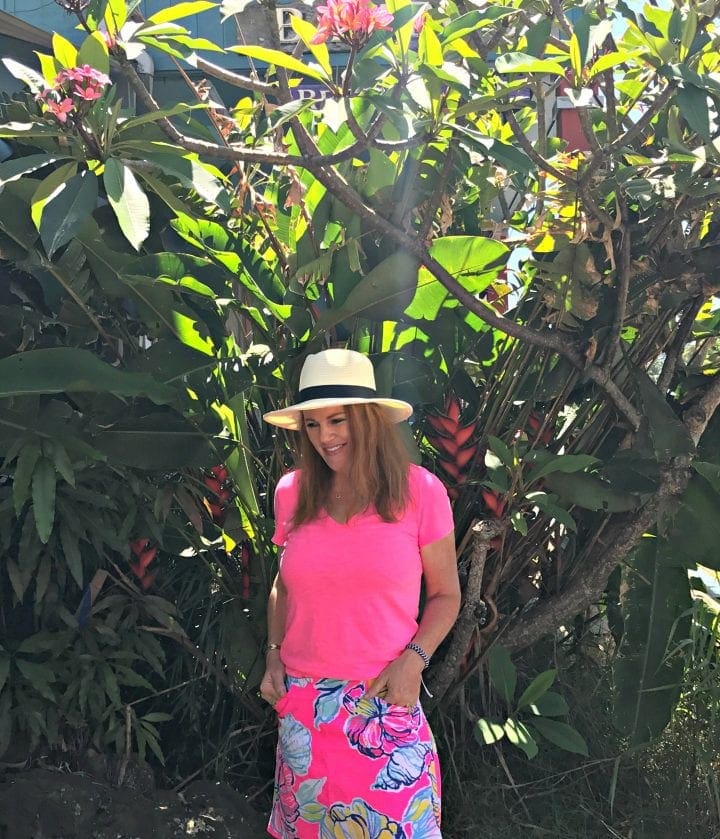 Spring is officially here and that means it's Lilly Pulitzer season. YAY!​ I love all of the bright pinks because they seriously brighten my day. Lilly Pulitzer is having a great sale right now! Get FREE two-day shipping with orders of $150 or more ~ Use code EASTER. PLUS get a free wrap with a dress purchase of $178.+ Check out all of these adorable Lilly Pulitzer skirts and skorts. My shirt is an old fave from Target that you can still get for less than $5 right now with your Target Red Card: https://goo.gl/AELvR6. The Scala Safari hat from Nordstrom is still a spring/summer fave.
Others faves:
June 2015  |  July 2015  |  August 2015 & September 2015  |  October 2015  |  November-December 2015  |  January-August 2016