March AudioFest at Magnolia in Best Buy
March AudioFest at Magnolia in Best Buy
As a certified technophile (I certified myself after looking at my Best Buy, Amazon and B& Photo purchase histories – LOL), I know a lot about technology. I read a lot about technology and we tend to buy things as soon as they come out so we can have a first look. Remember when the fabulous Samsung Family Hub Refrigerator first came out? We had it right and honestly it is still one of our most favorite techie things in the house. It gets a ton of use. We hope that you love this March AudioFest at Magnolia in Best Buy post.
We know that with great tech, comes great responsibility. Ok just kidding but there is something to be said about using great tech to your full advantage. For my family that means a complete sound upgrade in our home. We have made some great changes and additions when it comes to managing tech for our house. Our home theater area also happens to be our living room so the room is multipurpose. When my husband first mentioned sound, I envisioned huge speakers because frankly that is exactly what he brought with him when he moved in with me. Well and a guitar. 🙂
Since the Sonos first entered our home years ago, I realized how important sound is in the overall scheme of things. I knew that we needed a serious sound upgrade in our home and so we started buying/upgrading various components around the house. Fast forward to today and when March AudioFest at Magnolia in Best Buy rolls around, we are ready to shop and score some deals.
March AudioFest at Magnolia
March AudioFest at Magnolia in Best Buy is one full month of amazing deals on all of the premium audio gear that your heart desires. Well that and what you can afford. You will find great saving on wireless audio gear, receivers, headphones, speakers, hi-res audio products and a lot more. Each week you'll find special savings plus great deals online and instore only offers so make certain to check back often.
Audio is at the heart of who Magnolia is. Because even though they offer plenty of video gear, it's the audio that takes you from just watching, just listening, just playing, to experiencing your movies, music and video games like never before. And with their premium selection of audio gear from the world's most sought-after brands, you'll be experiencing a home entertainment environment where the walls magically melt away and you find yourself transformed to a world where your entertainment truly comes to life.
March AudioFest at Magnolia in Best Buy offers the best in extraordinary audio at prices you will love. When you're ready to experience premium audio at amazing prices, stop into your nearest Magnolia store at Best Buy and start hearing things in a whole new way. We hope that you enjoyed this March AudioFest at Magnolia in Best Buy post.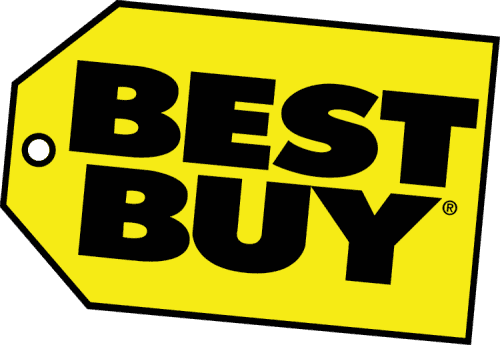 Get social with Best Buy
Twitter  |   Facebook  |   Facebook  |  Instagram  |   YouTube
This March AudioFest at Magnolia in Best Buy post in sponsored. The reviewer has been compensated in the form of a Best Buy Gift Card and/or received the product/service at a reduced price or for free.