Best Buy LG OLED Twitter Party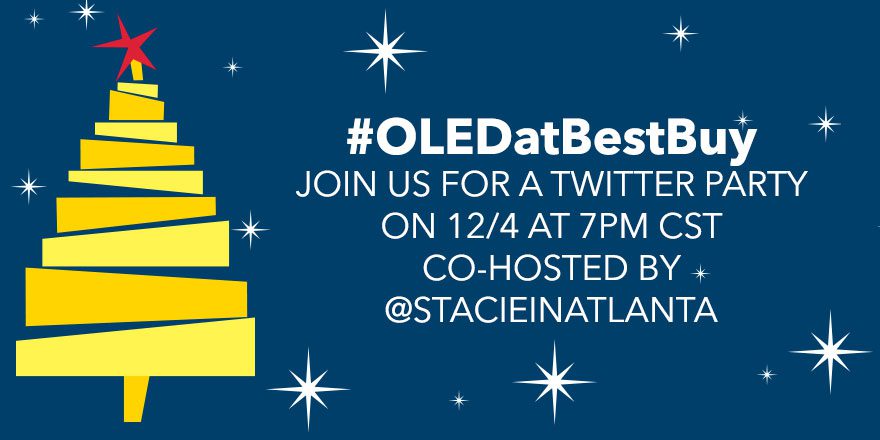 One of the best things we do each holiday season is upgrade some of the technology around our house. There is something that usually needs to be replaced so we make it a family gift. This year we have been looking at a new television for our living room.
Have you heard of the LG OLED TV? Next week, we are partying with @BestBuy this holiday season to talk about the LG OLED TV which has the ultimate display.
ABOUT OLED TV?
The stunning design of LG OLED TV is only 0.21″ thick at its thinnest point. Picture quality is spectacular, with Infinite Contrast that ranges from the most blazing whites to the deepest blacks. And, LG's exclusive 4 Color Pixel technology delivers bright, vibrant colors. Learn more here: LGOLEDatBestbuy.com
JOIN THE TWITTER PARTY FUN!
WHO
Follow @BestBuy and @StacieinAtlanta (me!)
ALONG WITH
Co-hosts @thedomesticexec, @Tracy_Iglesias, @debthompson & @medictom
WHAT
@BestBuy Twitter Party with the #OLEDatBestBuy hashtag
WHERE / WHEN
Twitter on December 4 from 8-9PM EST
WIN
4 – $100 Best Buy gift cards
RSVP