The Kia Niro is a brand new crossover SUV, which has been produced by the Kia Motor Company for only one year. The 2017 Kia Niro was first introduced to the world at the 2016 Chicago Auto Show and has a unique take on the affordable crossover SUV market. It has been a highly anticipated vehicle, which was first announced during an auto show in Germany in 2013.
One of the biggest selling points for the Niro is the extremely strong fuel efficiency. The new 2017 SUV is by far the most fuel efficient hybrid sub-compact SUV ever produced. Early estimates have concluded that it has fuel efficiency in excess of 75 miles per gallon, which is more than double the rate of some other SUVs that the new crossover by Kia competes with.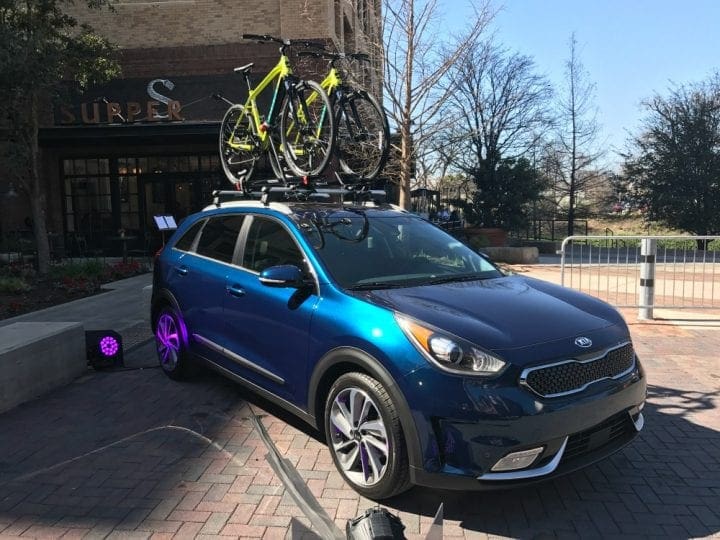 One of the main reasons that the Niro has such strong efficiency is the fact that it is built with special lightweight materials, which has not always been used in SUVs. This material allows it to use a four-cylinder engine that produces around 140 horsepower.
The 2017 Niro is similar to other SUVs produced by the car company in that it has four different trim levels. The base trim level is the FE trim, which can normally come with a low price of around $22,000. The highest trim level for the SUV is the Touring trim. This trim level will cost around $30,000. Overall, the trim levels are very similar. They all come with front wheel drive and use the same engine. The main difference is that the higher trims have a slightly larger body, more safety features, and some premium upgrades.
While the SUV is best known for its fuel efficiency, it still has some safety features that make it safe to drive. It comes with many of the same standard features, including brake assist, traction control, rearview cameras, and a variety of other features. Those that are looking to buy a higher trim level will be able to receive several additional upgrades and features as well.
The 2017 model also comes with several features that can make it comfortable to drive. Despite the fact that it is a subcompact SUV, it still comfortably sits five people and has additional space for cargo. The SUV comes standard wth cloth, but can be upgraded to have leather upholstery. The SUV also has a lot of upgradeable tech features including a touchscreen display, an Infotainment system, and an impressive audio system.
I had the pleasure of driving the 2017 Kia Niro crossover SUV at the Kia National Press Introduction. If you have the chance, give this car a drive.