New Year, New Roof: How GAF and Lowe's Helped Transform our Mid-Century Modern Home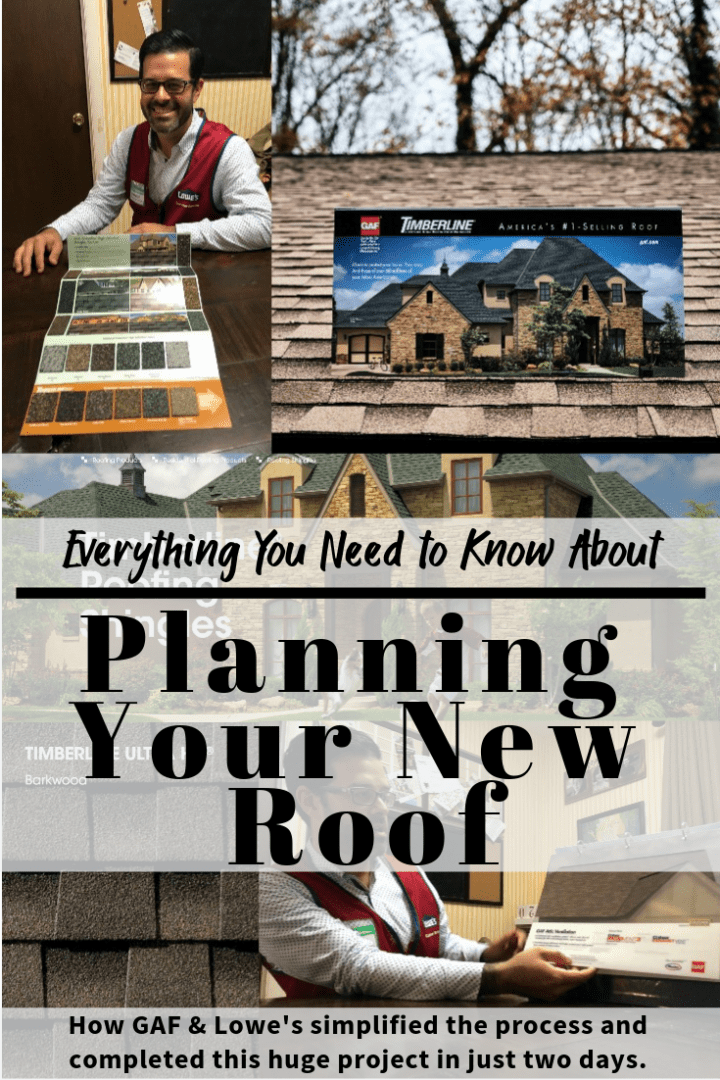 This New Year, New Roof: How GAF and Lowe's helped Transform our Mid-Century Modern Home post is sponsored by GAF. The writer has been compensated with goods, services, and/or monetary consideration. All words and opinions are my own.

New Year, New Roof: How GAF and Lowe's Helped Transform our Mid-Century Modern Home
My first home was a brand new build. I purchased the spec home under new construction, which means that I was the first person ever to live in my house. I really wanted an older house because I love the character and the stories that older houses have to tell. The new construction was great because we got to start our own story simply by moving in.
Fast forward many years and I finally got my older home. Our 1968 Brady Bunch is a Mid-Century Modern in a neighborhood that is about half teardowns for much larger homes while the rest have kept to the MCM look. We hope that you enjoy this New Year, New Roof: How GAF and Lowe's Helped Transform our Mid-Century Modern Home post.
One of the biggest issues with an older home is the sheer amount of work that needs to be done. As soon as we moved in, we knew that the roof didn't have much longer but having never replaced a roof in a previous home, I had no frame of reference as to cost or even how to get started. Thankfully GAF stepped in.
GAF & Lowe's
We were excited when GAF contacted us to inquire about a giving us a new roof through their partnership with Lowe's Home Improvement. The first thing that I did was Google GAF. I had no clue that GAF was North America's leading roofing manufacturer. The company is based in Parsippany, New Jersey and they have roots dating back to the late 19th century. In addition, they train and certify thousands of the best roofers in the country. What I especially love about GAF is that they just don't sell the shingles. They developed an entire roofing system to truly revolutionize the roofing industry. They have been rated #1 in shingle quality by Home Builders for 10 out of the last 12 years.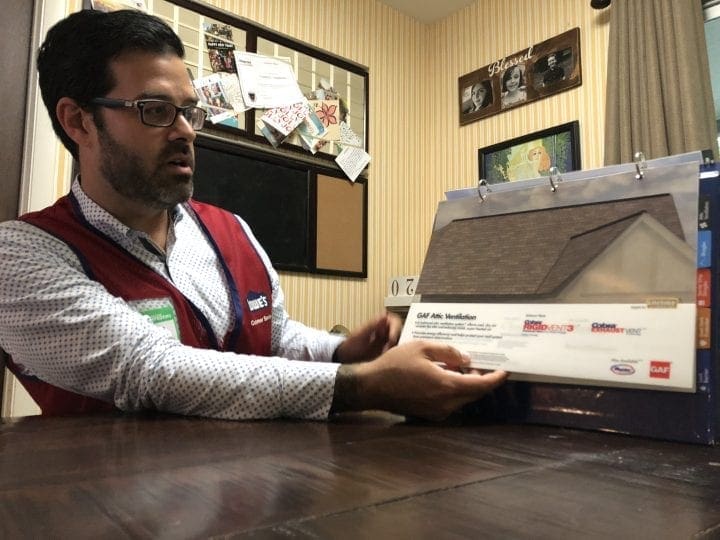 To start the  journey, I simply make one call to Lowe's, who sells GAF products, and scheduled an appointment with a Lowe's Professional Services Exterior (PSE) associate who is highly knowledgeable in the GAF roofing system.  The PSE then came directly to my home. Ahead of time, to get an idea of the square footage of my home, they used Eagleview imagery to get an idea of the square footage. This helped to determine the amount of roofing materials we would need this type of project. In addition, the Eagleview also helped provide us with an accurate quote for the materials and installation cost. The total appointment was less than an hour and that was AFTER I had my many questions answered.
GAF Timberline HD® Shingles
One look and I knew that I didn't want anything other than the GAF Timberline HD® Shingles in Shakewood. The shingles are so stylish that they truly changed the entire look of our home. These shingles are offered a practical price point with a lot of value, curb appeal, and amazing performance and durability. They have also earned the Good Housekeeping seal of approval. In fact, GAF stands so strongly behind their products, that our shingles and other GAF products have a lifetime limited warranty*.

While the weather in Georgia did push back our install date, we were able to get it scheduled within a reasonable amount of time. The entire process from start to finish was about 2 days. We did have to stop the process to hire another professional contractor to fix some water damage that was discovered after the roof tear off. This set our project back at least a week.
Overall, Lowe's and GAF could not have made this process easier. Everything regarding the roof and pricing was clearly communicated by our PSE and Lowe's independent roofing installer. Afterwards the installer cleaned up everything and only left us with this gorgeous new roof. If you are even thinking about getting a new roof, do yourself a favor and call Lowe's and ask for GAF roofing products.
Get social with GAF & Lowe's
Get more info on the GAF website.
Twitter  |   Facebook  |   Pinterest  |  Instagram  |   YouTube