Get the ShopKick App to Earn More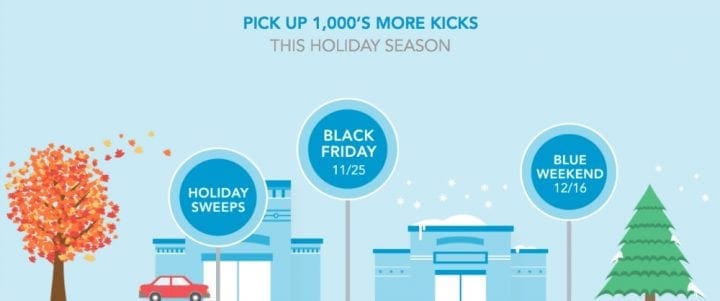 Get the ShopKick App to Earn More #getyourholidaykicks
As an avid shopper, there is nothing that I love more than earning points and loyalty rewards for the purchases that I make every day. I am always looking for ways to maximize my earnings at the retailers that I love and shop at frequently.
I belong to every loyalty reward program imaginable and this year I tried ShopKick for the very first time. ShopKick is the incentive for all your holiday shopping because I earn for every single purchase. I am including ShopKick in my own holiday to-do's – gifting, personal wishlists, gift guides, etc.
What is ShopKick
Shopkick is a shopping app created for smartphones and tablets that offers customers rewards for walking into stores. The app uses points called "kicks" which are usually awarded when users walk into participating stores. Kicks are also awarded by scanning product barcodes or QR Codes using a device's camera, and by making purchases. The app is currently available for iOS (both iPhone and iPad) and Android devices.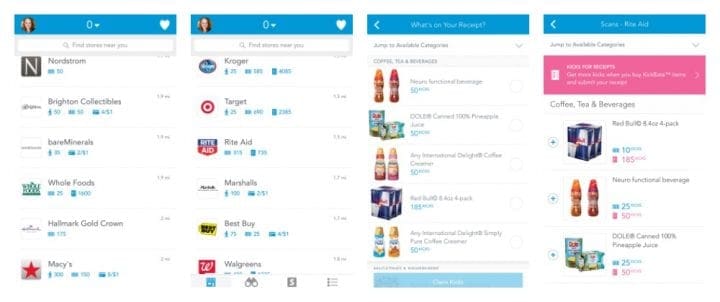 Kicks can be redeemed for various rewards such as gift cards, iTunes song downloads, movie tickets, and Facebook Credits, among others. Users can also receive special discounts on specific products at specific stores. Partner stores currently include Target, Best Buy, Macy's, Crate & Barrel, Old Navy, American Eagle Outfitters, Sports Authority, JCPenney, and many others. The program is also supported by 70 brands, which currently include P&G, Unilever, Mondelez, Colgate, Revlon, Disney, Levi's and HP.
What are Kicks?
Kicks are the ShopKick version of reward points. They're easy to earn with the shopkick app and can be redeemed for gift cards to your favorite stores.
5 Ways to get Kicks from the ShopKick App

Start earning Kicks today!
Did you know that Kicks are in hyper drive this holiday season with ShopKick? There are many opportunities to earn big kicks throughout the season plus you can earn free gift cards when you redeem all the kicks you'll earn from your holiday shopping.
ShopKick is easy to use and earn
I am loving the ShopKick app and just cannot get enough. This week I am out shopping every single day and I am thrilled to be racking up the ShopKick points as well.
Get social with ShopKick
Like ShopKick on Facebook
Tweet with ShopKick on Twitter
Check out ShopKick on Instagram
See ShopKick on Pinterest
Get the ShopKick App today!
Download the ShopKick app, create an account, and start shopping!
Where are you going to stock up on kicks?