ColourPop Lippie Stix Lipstick Review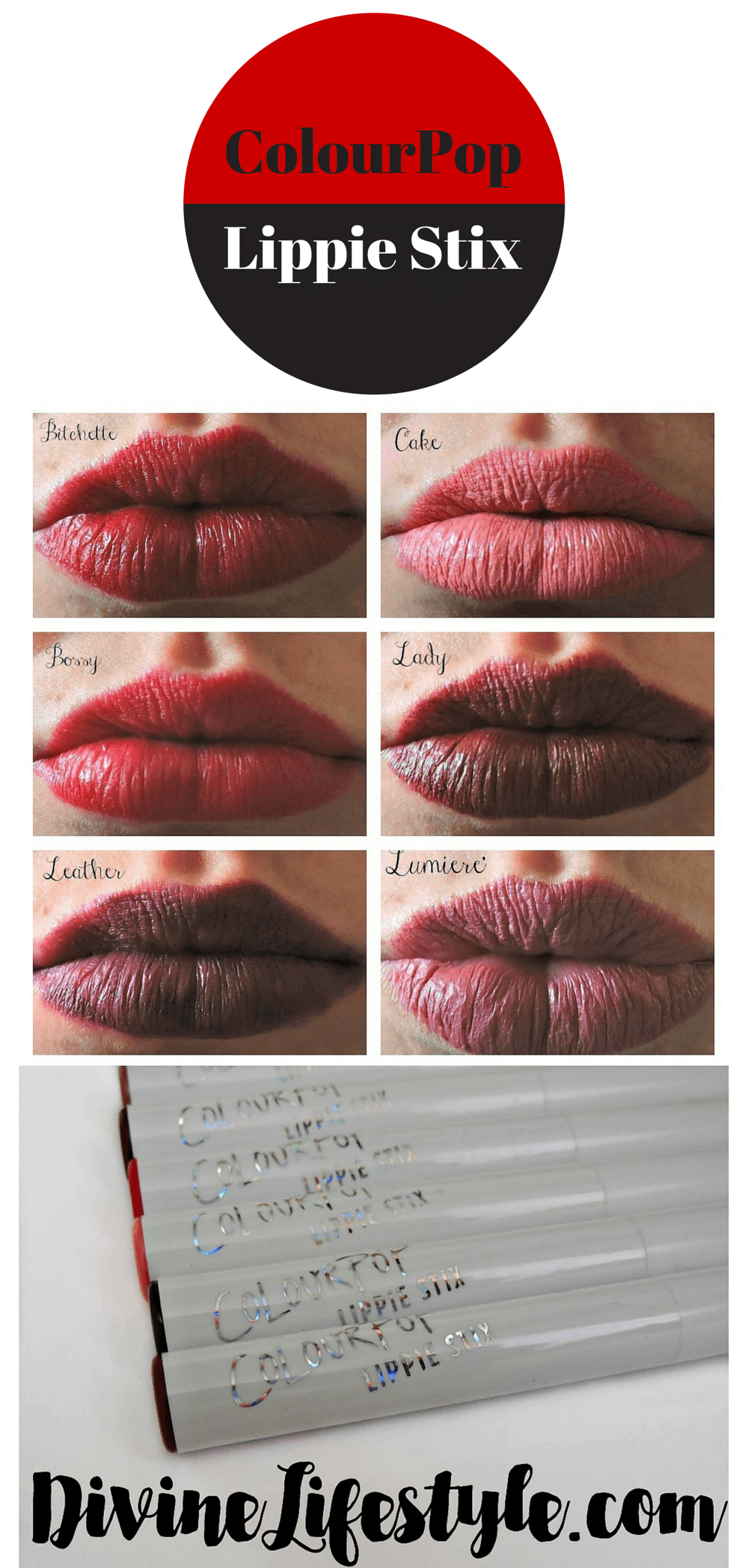 ColourPop
is an online based makeup store which offers
Lippie Stix
, Lippie Pencils, Eyeshadows/Pigments, Cheek Colors, and Highlights! All of their products are GREAT quality and at a very affordable cost! I've gotten 6 of their Lippie Stix and i'm absolutely in love! I thought I would share a bit about the products themselves as well as share the lip swatches of the colors I got!
They offere various types of finishes when it comes to the lips, they have no finish, matte, satin, cream, glossy, hyper-glossy, and pearlized. Their colors range anywhere from neutral, everyday colors to bright colors from the rainbow, which is partially why I love them so much! So the lippies that I got are all matte, except one that is satin. That is just my preference but I am excited to try out the other finishes and i'm sure they're just as great of quality! Oh and I almost forgot to mention, they're only $5!!! That's right, you read that correctly, $5!
Cake
Cake is a satin finish color, which means it isn't glossy, but it isn't completely matte either. This is a beautiful peachy, pink color that is great for the spring/summer season! It is extremely bright but I think it is still very wearable for an everyday use.
Leather
Leather is a matte finish, and it is a pretty bright purple color. This is not a color I would wear on a typical everyday basis but it is great for a night out on the town and a great way to stand out. I think it would be a great pop of color when wearing an all black outfit!

Lumiere
Lumiere is my FAVORITE color of all the ones I got! It is a great pinky/brown nude color. I love to wear this one on an everyday basis and it looks great I think on every skin tone! It is a matte finish but the great thing about their matte finishes is that they are not drying at all, your lips still stay beautiful and moisturized.

Lady
Lady is a dark, almost mahogany or maroon color. I love this color on someone with dark hair and a medium skin tone! It is also a matte finish. This a great color for the fall season when those beautiful leaves are falling!
Bitchette
Bitchette is a part of the red family of lips. It is a deeper red, the perfect red lip for those of us that can't pull off the true to tone red lips that some of the other lucky ladies can! Also a matte finish and looks great with just about any outfit. Great color to wear year round.
Bossy
Finally, Bossy. Bossy is another red toned lip color and it is the one I was referring to when I was speaking about Bitchette, it is that true to tone red, the fire engine red. I think this lip color looks AMAZING in the winter season and on a more fair skin tone. However it does also look fantastic on a tan skin tone as well. This color is great, as long as you can pull it off! It is also a matte finish.
All in all, I love the
Lippie Stix
and I am extremely happy with my purchase of them, and I can't wait to get more. And at $5 each, you can't go wrong.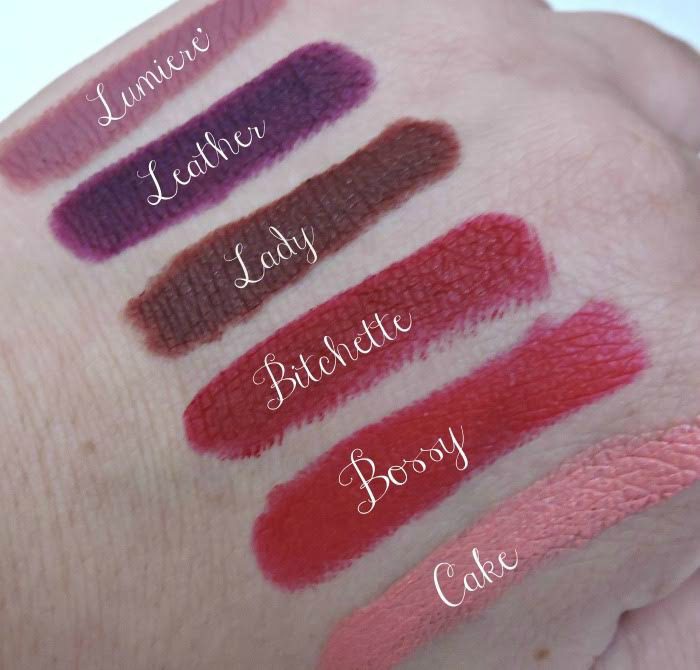 GET SOCIAL WITH COLOURPOP
Tweet with ColourPop on Twitter
Check out ColourPop on YouTube
Visit ColourPop on Instagram