Spring Cleaning with the Digital Joneses – Ending Digital Clutter #DigitalJoneses #TrendMicro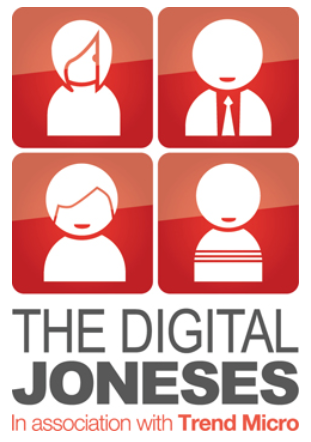 Spring is here! In my house that means Spring cleaning. This year we are cleaning our digital house as well as the house we live in.
Doesn't that just sound like a novel concept?
It never really occurred to me to clean house digitally but it is certainly something that I needed to do. Check this out:
That number is pretty overwhelming to me. I have been wanting / needing to clean out my Inbox for some time. It is really out of control so if you are reading this and wondering why I haven't emailed you back, now you know!
My digital clutter was affecting my life. Here are a few of the first things that I did, as suggested on the Trend Micro Ending Digital Clutter page:
ON YOUR COMPUTER
Clear your browser's cache.
Uninstall programs you don't even use.
Regularly empty the Recycle Bin and Temporary Internet Files folder.
Avoid hoarding programs.
ON YOUR MOBILE DEVICE
Delete unwanted or unused apps.
Maximize your mobile device's security settings.
ONLINE ACCOUNTS
Streamline your contact list.
Check your privacy settings.
Remove rogue apps from your account.
Clean up your posts and photo albums.
This took me a few hours to remove things that I was not using. I also went through tons of pictures and got rid of the duplicates and the ones I no longer need.
Many of the emails that I had contained passwords or sensitive information that I did not want to delete. One of the major things that I did as part of my digital Spring cleaning was to install
DirectPass
.
WHAT IS DIRECTPASS?
Trend Micro™ DirectPass™ manages website passwords and login IDs in one secure location, so you only need to remember one password. Features include: Keystroke encryption, secure password generation, automatic form-filling, confidential notes, and a secure browser.
This is a really cool program. I was able to delete over 50 emails after installing the program. I have been using it for about a week and I love it.
You can use DirectPass password manager on Windows PCs, Android mobile, Android Tablet, iPads and iPhones, and all devices are automatically encrypted and synchronized using the cloud.
Keep up with all of the Digital Joneses families here.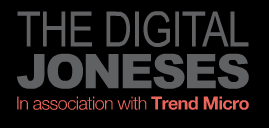 Disclosure: The Digital Joneses Study will include gadgets for myself and my family. Although we have been provided with these products to help evaluate the challenges within the study, the opinions, thoughts and statements expressed on this blog remains our own and does not necessarily reflect the opinions of Trend Micro.