Unique Father's Day Gifts for Dad from The Grommet
This Unique Father's Day Gifts for Dad from The Grommet #TheGrommet #FathersDay #giftsfordad post is a sponsored conversation written by me on behalf of The Grommet.All thoughts and opinions are my own and do not necessarily reflect those of The Grommet.
Unique Father's Day Gifts for Dad from The Grommet
Every Father's Day it seems to get harder and harder for me to find something different for my father and husband. I try to find unique gifts that really fit each of their personalities and something that they will really use throughout the year. I want something unique, innovative and I never want to buy something they already have. We hope that you enjoy this Unique Father's Day Gifts for Dad from The Grommet post. When I buy gifts, I spend a lot of time shopping for the person on the receiving end of those gifts. I keep a notes section in my phone and add thoughts or hints that people give throughout the year. If someone tells me that they love the backpack cooler that we saw some guy wearing at a festival, it goes on the list so when I do shop, this makes things so much easier on me. The Grommet is "on a mission to fundamentally change the way people launch, discover, share, and purchase products."
About The Grommet
Finding the perfect gift is no easy feat. With a myriad of websites featuring pretty much everything, The Grommet is a one-stop website which means you can shop for everyone and any holiday. TheGrommet.com is a place to discover and shop innovative new products from local makers and small businesses. What I especially loved about the carefully curated products from The Grommet is that their team spends thousands of hours searching for their unique finds. The Grommet which adds one product to their site each day is truly a champion of the little guy.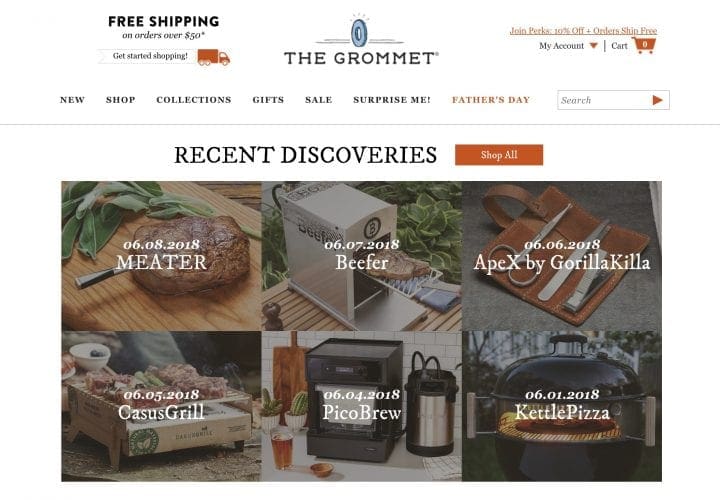 Ace (you know the hardware people) recently partnered up with The Grommet. This perfect partnership features the co-op Ace, where all of their stores are independently owned and operated by small business owners, and The Grommet who is dedicated to helping local entrepreneurs succeed. I can't think of a more cohesive partnership than the hardware store I seem to be at every weekend and this unique store that just became my new favorite place to shop for Father's Day gifts.
Our Top Grommet Picks
I absolutely cannot to see what my husband think of these cool products. My father is getting the
Hori Hori Ultimate Tool with Sheath from Barebones Living
. What makes this the perfect gift for him is that he spends so much time working in his yard and this multi-tool is exactly what he needs for his gardening adventures. I even love the packaging!
This really cool item tool features a beautiful walnut handle, rust-resistant, double-edged blade and heat-treated, stainless steel body that lets him:
pound in stakes with the flat pommel base
measure planting depth with the handy inch marks
saw a branch
whittle some kindling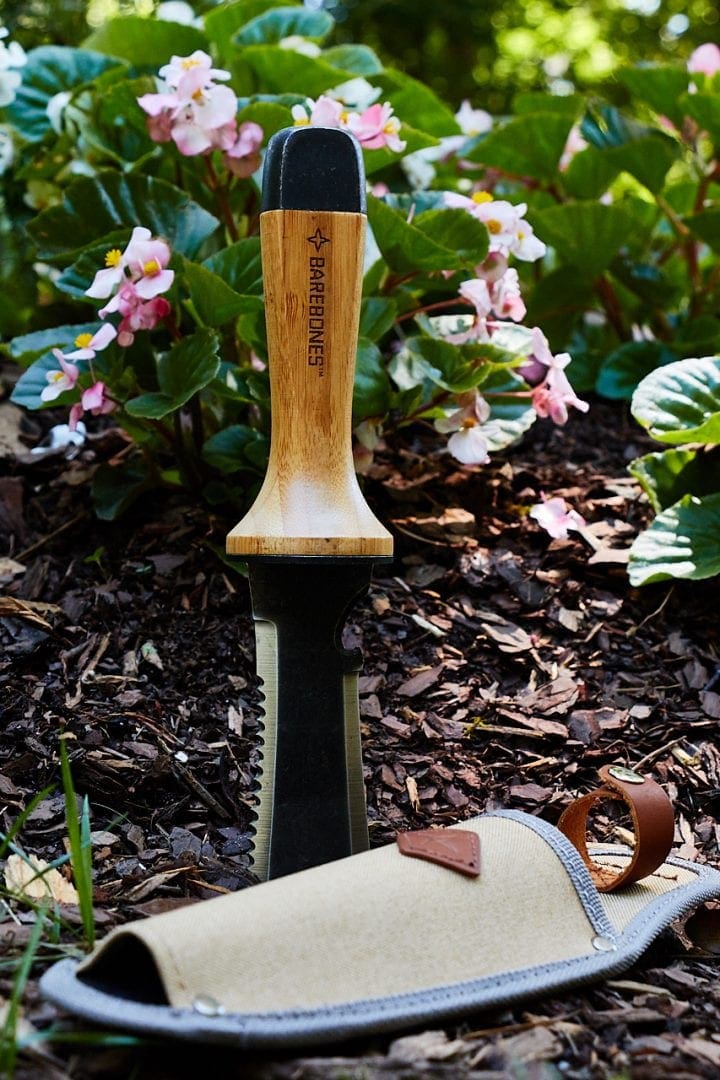 We saw a guy with a backpack cooler recently at a festival and my husband pointed to it saying, "I really want of those!" The
IceMule Pro Cooler from IceMule
comes in two different sizes, is waterproof and made with embossed vinyl, rip-stop 1000 denier vinyl, leather and nylon. The cooler keeps ice frozen for up to 24 hours and can hold up to 18 cans (large) or 24 cans (xlarge) including ice with ease. The cooler folds up for storage and it even floats!
My other fave is something that everyone is this house is now fighting over. The 180 Degree Flashlight from
TripleLite
is loved according to the reviews on the website (4.8 out of 5 stars) and is one of my favorite finds this year. In fact, my son called it for the upcoming Scout camping trip they are going on next week.
This wide beam flashlight features a curved design and three ultra-bright LED bulbs that create a 180 degree arc of light that illuminates your natural field of vision. The flashlight provides increased visibility in all directions with 307 lumens for the mini and 565 lumens for the original (high and low settings). You'll need the AA batteries which are included (thank you for this brilliance from The Grommet) with this drop-resistant (up to 3 feet) and water-resistant flashlight.
The Grommet
has one-of-a-kind gifts for your one-of-a-kind dad. If you want innovative and unique presents for your dad, you can find this and more at The Grommet. We hope that this Unique Father's Day Gifts for Dad from The Grommet post inspires you when shopping.
Get social with The Grommet
To find more unique gifts visit TheGrommet.com.