Thanksgiving Survival Kit with Lipton Detox Tea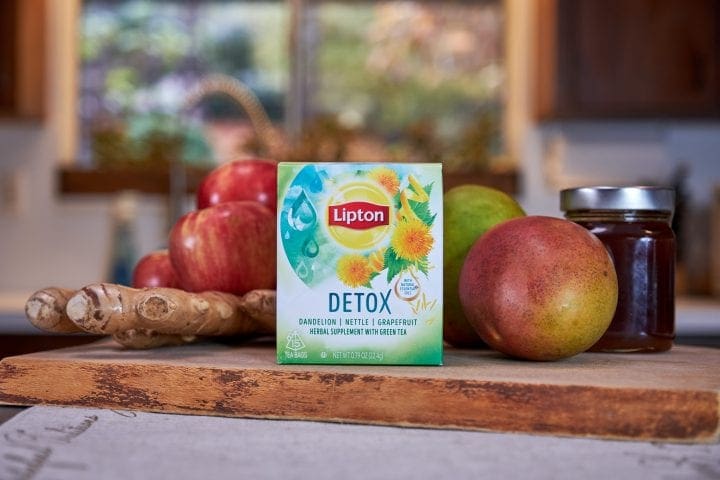 This Thanksgiving Survival Kit with Lipton Detox Tea #LiptonPossibiliTEAs post is sponsored by Mirum, but opinions expressed are my own.
Thanksgiving Survival Kit with Lipton Detox Tea#LiptonPossibiliTEAs
It's that time of year again. The leaves have changed and there is a crispness to the air, and that can only mean on thing; It is almost time for Thanksgiving. In our family that means one big get together. Cousins, Aunts, Uncles, Grandparents and more all come together for a day of thanks, good times, conversation, and reflection. It's one of my favorite times of year, but I do admit that it can be a little stressful planning out the day and feast. That is why I wanted to share my Thanksgiving survival kit with Lipton Tea. It is how we all unwind after the big day, and it might just do the trick for you as well.
This year I decided to do something that I have not done in previous years. I made my sister a Thanksgiving survival kit basket, so she could relax a bit as well. She is the one that is always by my side, helping to plan and pull off a successful Thanksgiving. I thought it would be nice to share with her the Lipton Detox Tea along with all of the ingredients needed to make it something unique and special; A tea featuring the flavors of Lipton Detox Tea, fresh mango, Honeycrisp apple, ginger, and local honey.
Head to Publix
The first step to making this fabulous drink is to get in the car and head over to Publix. I love shopping at our local store. It is always clean, and the produce in particular always looks fantastic. So grab those ingredients.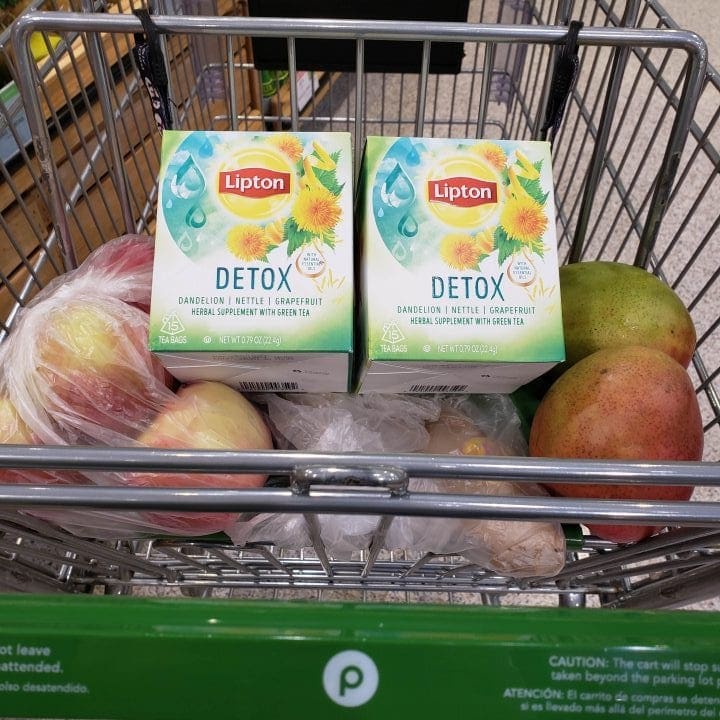 About Lipton Detox Tea
A little about the tea itself.
Bounce back to you with the new Lipton Detox Herbal Supplement with Green Tea, containing dandelion, nettle, and grapefruit. Detox is an herbal infusion that's the perfect companion to clean eating*. Carefully selected botanicals are blended with green tea and grapefruit essential oil that make every cup delicious. Enjoy a daily cup or two of Lipton Detox to supplement your varied, balanced diet.
Now I like using this tea in our Thanksgiving Survival Kit because beyond having a wonderful flavor, it is a naturally refreshing alternative to plain water; Just as hydrating, and containing no calories.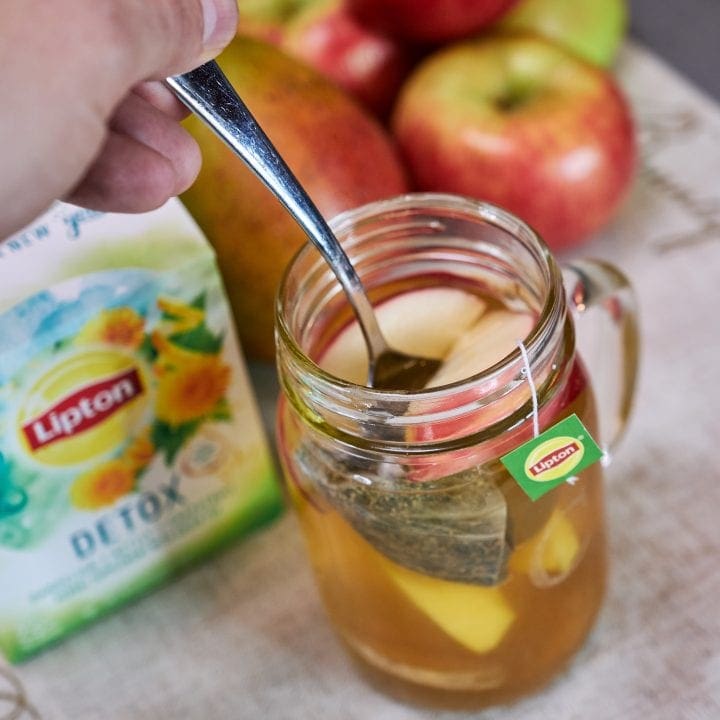 Thanksgiving Survival Kit Detox Tea Recipe
Ok. Here is how I make my favorite Detox Tea. First Grab the following:
Lipton Detox Tea Bags
Fresh ginger, sliced
1 Mango, sliced
1 Honeycrisp apple, sliced
Local honey to taste
Boiling water
First we slice up the ginger, apples, and mango.
Next I add one slice of ginger, 3-4 slices of apple, and 3-4 slices of mango.
Then we drizzle in a little local honey to taste. As you can see, I like honey.
Add a Lipton Detox Tea bag.
Now pour in your just boiled water, and let the tea steep for about 5 minutes.
Finally, pick up your cup and inhale. Really take in that aroma, it's pretty wonderful. Then go ahead and have that first sip. Go ahead; I'll wait. Good, isn't it.
I hope you liked our Thanksgiving Survival Kit Lipton Tea. Are you a tea drinker? Do you know someone who could maybe use a little relaxation? Why not make your own Thanksgiving Survival Kit to take to a friend. We would love to hear what you include.
Get Social
And bonus, right now Lipton Tea is buy one, get one free at Publix (excludes ready to drink tea. Valid 11/15 – 11/21).
#LiptonPossibiliTEAs
*This statement has not been evaluated by the Food and Drug Administration.This product is not intended to diagnose, treat, cure, or prevent any disease.