How Fresh Stays Fresh Twitter Party
This is a Sponsored post written by me on behalf of American Frozen Foods Institute and the Frozen Food Roundtable for SocialSpark. All opinions are 100% mine.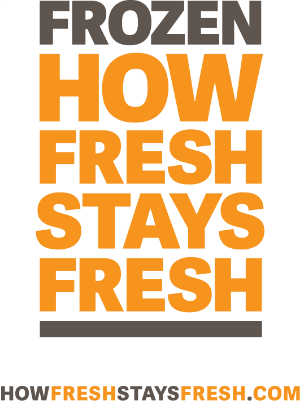 You might remember my previous post where I discussed frozen foods. We are big fans in this household as we have smoothies every single day. We have a freezer full of food that can help whip up a dinner in just minutes.
Frozen food helps our family save money while still get top quality fruits, vegetables, meats and more!
This week, I am co-hosting the How Fresh Stays Fresh Twitter Party along with co-host @QueenofSwag4u. We will be hanging out on Twitter next Tuesday night chatting about frozen foods and dinner time. I get to chat about something that I use every single day and we are giving away some pretty great prizes.
WHO
@StacieinAtlanta & @QueenofSwag4u
WHAT
#Howfreshstaysfresh Twitter Party
WHERE
Twitter with the #Howfreshstaysfresh hashtag
WHEN
July 29, 2014 from 7:00pm – 8:00pm EST
WIN
One of 4 Giftcards – (2) $100 GC's, (1) $300 GC, (1) $500 GC
IMPORTANT TO KNOW
Must attend party to win, winners announced through out party.
RSVP HERE!
Leave your Twitter handle along with a link to your Twitter account. Then we will see you for the party. You also must leave a comment below with your Twitter handle and tell us what frozen foods you like best.
FIRST TIME AT A TWITTER PARTY? GET THE INFO YOU NEED HERE!
Get some Twitter Party hints whether you are a first time party goer or you have attended a few parties.