Frozen Food: How Fresh Stays Fresh
This is a Sponsored post written by me on behalf of American Frozen Foods Institute and the Frozen Food Roundtable for SocialSpark.
All opinions are 100% mine.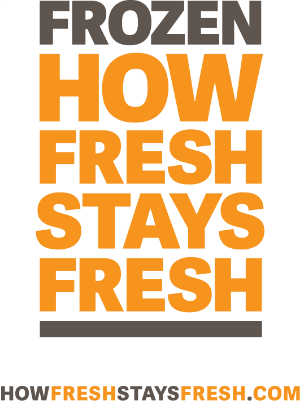 We are a busy family. The kids are in all sorts of activities that keep us on the go every single day of the week. We are also distracted but we don't want to sacrifice quality or taste when it comes to meal planning.
There are many benefits of frozen foods. We use frozen foods for a lot of our meals. If you open our freezer, you will see brands like Heinz, Kellogg's, Nestle, ConAgra Foods, General Mills, Hillshire, Schwan's and Pinnacle.
How Fresh Stays Fresh ~ Did you know that freezing is how fresh food stays fresh? It's true. Freezing your food "naturally pauses inspired recipes made with fresh, quality ingredients and suspends them there until the moment you're ready to enjoy them, locking in freshness, flavor and nutrients.
fresh vs frozen ~ Frozen food is real food made with real ingredients and from real recipes. Frozen is how fresh stays fresh – locking in the flavor and nutrients of the foods you love. What is great about frozen foods is that they offer a ton of variety when it comes to choices and easy-to-make options. This makes frozen food perfect for any lifestyle and palate. 
Freezing foods in seconds at temperatures well below zero degrees immediately locks in nutrients and flavors until your food is ready to be enjoyed. We no longer have to sacrifice quality ingredients in order to have a quick meal. In fact, in the coldest aisles of the grocery store, you will find the most variety and best tasting options.
Frozen foods are ready when you are and they can fit into every family's lifestyle without compromising taste or nutrition. Frozen foods also allow today's busy families to spend lmore time enjoying wholesome, tasty meals around the dinner which means less time apart. This is how we make smart choices.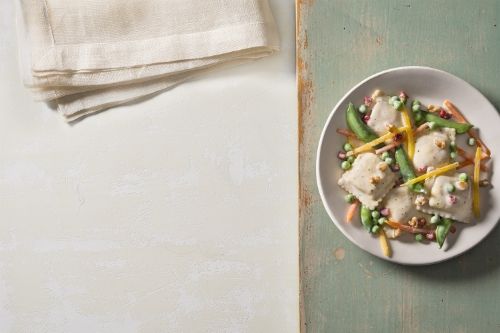 Now customizing dishes with frozen foods is easier than ever. Look at how we customized our chicken with tomato sauce by adding frozen veggies from Green Giant. We just tossed in the vegetables and our meal was complete.
I feel good when feeding my family because I know that I can prepare a restaurant-inspired meal at home. I even love that frozen foods offer the portions and packaging that help us control serving sizes while leaving nothing to waste.
Here is one of our other favorite foods that my kids have almost every single day: