Easy Ways to Refresh for Spring
This Easy Ways to Refresh for Spring #EnjoytheGo #AmazonDeals is a sponsored conversation written by me on behalf of Charmin. The opinions and text are all mine.
Easy Ways to Refresh for Spring
I am thrilled that the cold weather is finally behind us and that spring is here. Spring is my favorite time of year because it is all about new beginnings. I love being out in the sunshine. I love that the flowers are blooming. Our trees have beautiful green leaves and our neighborhood is absolutely gorgeous right now. We've just finished our using these Easy Ways to Refresh for Spring which means prepping our house for the season and at the top of our list is refreshing our household essentials. We hope that you enjoy this Easy Ways to Refresh for Spring post.
Easy Ways to Refresh for Spring
Our Easy Ways to Refresh for Spring include going through our household essentials and doing a deep clean of our home. You know those things we tend to buy without a second thought? Some of these items have been on our shopping list for years. This year, we have gone through every cleaning supply, all paper products, hygiene and beauty products plus so much more. I love this purging, cleaning and getting the the right products in our home. I tend to overlook these things throughout the rest of the year so this refresh for spring couldn't have happened at a better time.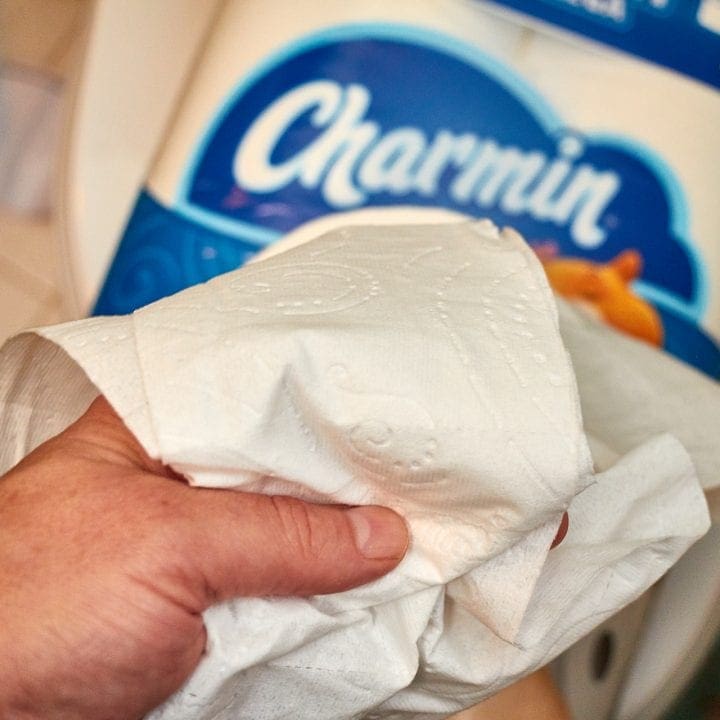 One of the items that we recently added as part of this refresh is Charmin Ultra Soft Cushiony Touch Toilet Paper. We all love how cushiony soft it is (kind of like clouds) and I love these larger size rolls which means less changing of the rolls (yay!). To me, toilet paper is one of those important essentials that can be overlooked. My family definitely prefers the softness of Charmin Ultra Soft Cushiony Touch Toilet Paper and I love that 1 Charmin Family Mega Roll = 5+ Regular Rolls based on a number of sheets in Charmin Regular Roll bath tissue. The NEW Charmin Ultra Strong Clean Touch and Charmin Ultra Soft Cushiony Touch toilet papers are sold on Amazon which means no trip to the store and that everything can be done from the convenience of my home.
Now is your chance to stock-up and save. To help you get ready for the upcoming season, Charmin is offering a $3 savings on the Family Mega Roll, 24 Count of both TP lines. Get $3 off of your purchase of Charmin by using he promo code 3MEGACHARMIN on Amazon when you are ready to check out. You can also find an additional $2 off coupon that you clip as you add the items to your cart. You can save $5 on your first purchase of Charmin. This limited time deal is super easy to use and is great because everyone can #EnjoytheGo!