Disney Seven Dwarfs Mine Train Ride at Magic Kingdom
With the formal opening of the Disney Seven Dwarfs Mine Train Ride on May 28, 2014, at the Magic Kingdom in Orlando, Florida, the Fantasy Land renovation is officially complete. The Seven Dwarfs Mine Train Ride is geared toward families with young children, but designed to be enjoyable for all age groups. The ride is based on Walt Disney's 1932 animated film, "Snow White and the Seven Dwarfs," a retelling of a classic Grimm Brothers fairy tale.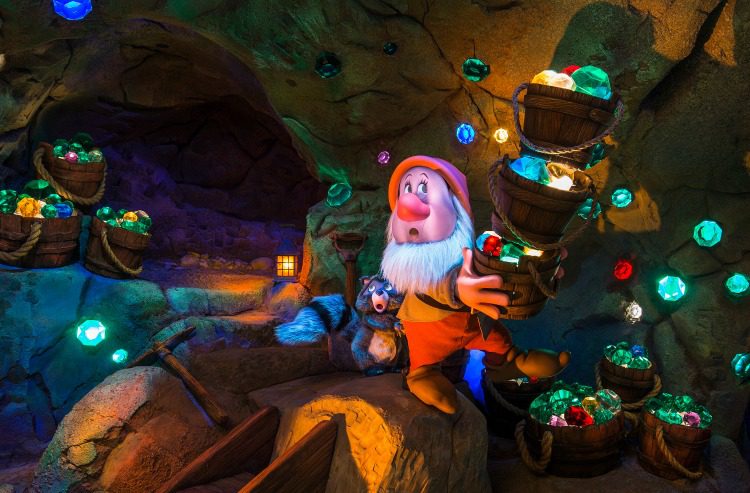 The Seven Dwarfs Mine Train Ride features a fairly gentle side-to-side motion, mimicking the feel of a mine train, with an overall smoothness of forward motion. The ideal is to provide younger riders with a sort of starter experience for roller coasters, one without the jarring motion that adds to the excitement of the traditional roller coasters enjoyed by older children and adults. The side-to-side motion and quick 40 feet drop, however, do merit a warning for pregnant women to avoid this ride.
Traveling an outside track and an inner, dark track featuring sophisticated audio-animatronic characters from the movie, as well as portions of the soundtrack from the film, the ride lasts for 2 ½ minutes. While ride speed peaks at about 30 miles per hour on the outdoor track, the ride moves much slower when on the inside track. The minimum height requirement for this ride is 38 inches. Children under 7 years of age must ride with a person at least 14 years of age.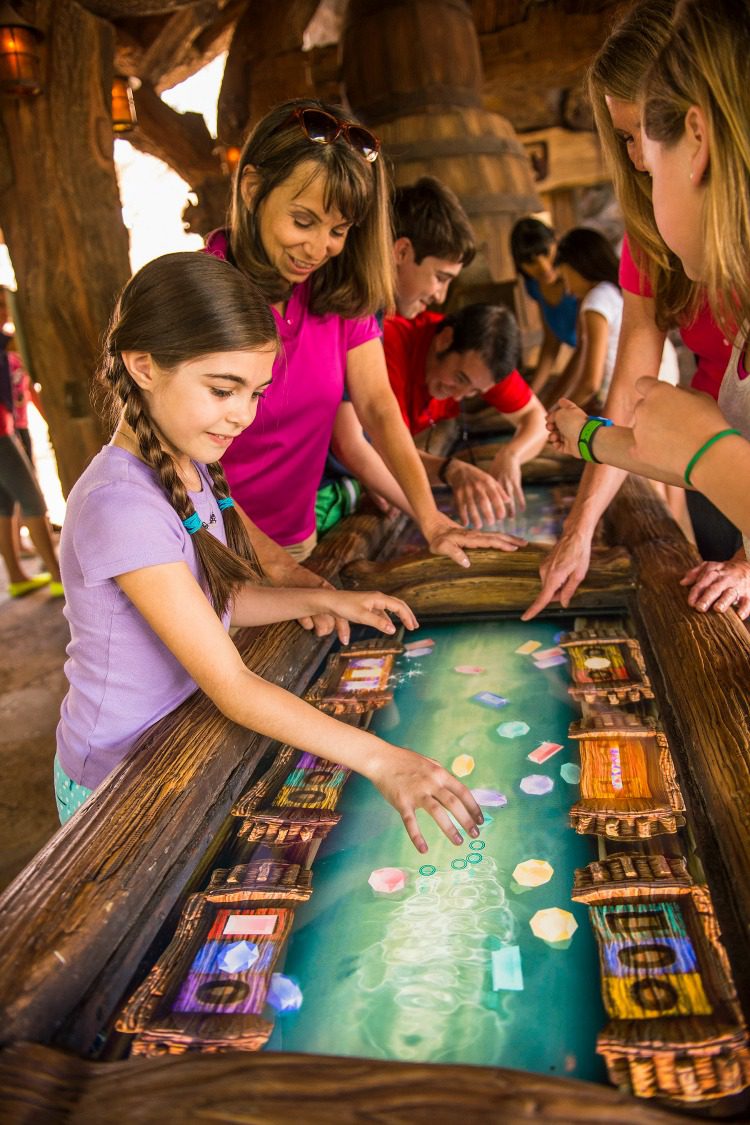 Another feature of this ride is the interactive entertainment in the indoor section of the lining-up area. Those using a FastPass to board the ride will miss out on these three newly added activities. One is a gem sorting video game in a touch screen, table top format. In another activity, visitors spin barrels of gems to create a video display on the ceiling. Musical spigots are the feature in the third boarding line activity, allowing visitors to experiment with sound while washing gems from the mine. The hard-working dwarfs are the stars of this ride, but Snow White and the Wicked Queen do appear in the cottage scene towards the end of the ride.
We were invited to the opening of the ride courtesy of Disney.