Katie Otto, American Housewife, and Why I'm Not The Perfect Mom
Katie Otto, American Housewife, and Why I'm Not The Perfect Mom
This blog post is part of a paid Megan Media and ABC blogging program. The opinions and ideas expressed here are my own. #AmericanHousewife
As the mother of three children, I have had plenty of time for mom fails. Those are the times when your intentions are good, but you don't quite pull off what you thought you would. You know what I mean?
I have driven the kids to school before in my pajamas, gotten there a little late, and had to do that walk of shame inside the school as I signed the kids in. ALL IN MY PAJAMAS. Embarrassing right? It's only gets better from there.
I have also signed up to volunteer, only to show up a day late or a day early. I have forgotten to get my son's pants hemmed when he needed dress pants, only to have to use that ninja trick of duct tape to create the perfect crease. Never mind that it occasionally gets stuck to legs.

With all my mom fails, it's easy to see that I'm not the perfect mom. No mom is.
And neither is Katie Otto.
Katie (played by Katy Mixon of "Mike and Molly" fame) is this fall's most real and most hilarious addition to the comedy world as the main character in "American Housewife" (premiering on Tuesday, October 11 at 8:30|7:30c on ABC). Katie's trying to raise three kids in the wealthy town of Westport, Connecticut, while being a confident and unapologetic mother and wife. She's anything but the stereotypical, "perfect" Westport mom, and her entire family is anything but typical. In fact, they are pretty flawed, like most of us. They only live in Westport for the great schools.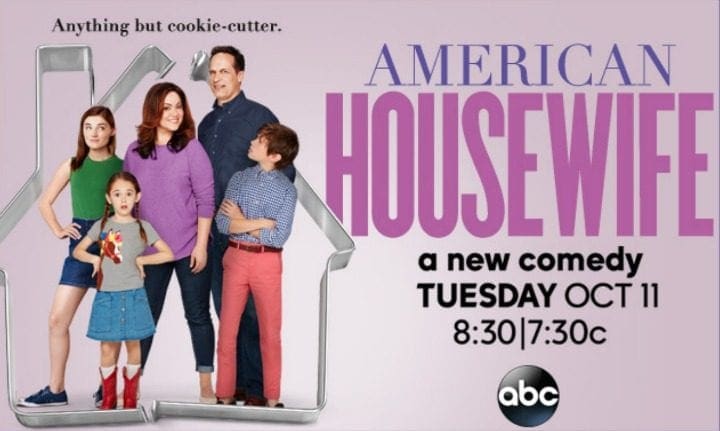 Katie is truly an everywoman, and I know that many of us will be able to see ourselves in her. We all have those moments where we feel like we just don't measure up, right? Katie embodies the way that we all feel sometimes, like we don't have it all together, and everyone else surely does, like we're the only people in the world who commit a #MomFail nearly every day.
My biggest and most epic mom fail would have to be the time that my daughter wanted me to make brownies for her class for her birthday. She loves my brownies, and I love making them. They are thick, rich and delicious chocolate brownies. You would probably love them, too.
I made a double batch of brownies to take into her classroom because she wanted a few extra to give out to some of her Girl Scout friends and to give to some of the teachers. These brownies are made from scratch, and I even bought the chocolate that she loves. I did everything right. Her dad got the candles, and we headed into school to bring them to her class and sing happy birthday.
Her face showed pure joy while we sang, and she was so excited to blow out the candles. Then she took a bite and so did the rest of her classmates. I also took a bite, and it was only then that I realized I didn't put the sugar in the brownies. They were AWFUL. Everyone in the classroom thought so, too. I definitely learned a lesson to always taste my brownies, and my daughter now always gives me a friendly little reminder to add sugar as well.
Check out the Official Trailer below to learn more about American Housewife from ABC:
Take the American Housewife Personality Quiz
Which American Housewife are you? Take the American Housewife Personality Quiz and find out.
Enter the American Housewife Instagram Sweeps
You can enter the American Housewife Instagram Sweeps by uploading an "Epic Mom Fail" photo to Instagram and using the hashtag #AmericanHousewife in the caption. You have the chance to win a $500 Amazon gift card. Enter by 10/14/16.
Join the American Housewife Twitter Party
Join us for the #American Housewife Twitter Party, which will take place on @SocialMoms Twitter account on October 11th from 4-5PM PST(7-8PM ET). We will be giving away a $500 Grand Prize and tons of other great prizes. Just tweet with the hashtags #AmericanHousewife AND #chat for a chance to win! Official rules here.
This blog post is part of a paid Megan Media and ABC blogging program. The opinions and ideas expressed here are my own. #AmericanHousewife