5 Tips for Spring Break Travel with Kids
This is a sponsored post.
5 Tips for Spring Break Travel with Kids
We travel a lot as a family and this means that a lot of planning is done on my part. We just love to travel by car. It is much easier, everyone gets to bring exactly what they want and we get to take our two little dogs with us who are a big part of this family. We hope that you enjoy our 5 Tips for Spring Break Travel with Kids post.
I plan out many of the aspects of every trip we go on so that things run smoothly. But it is important to also plan the travel portion of your trip instead of only what happens when you get to your destination.  Traveling with children is not always easy and the key to successful family travel is to always be prepared. Putting a plan in place will help insure that you have a successful family vacation with less stress. Here are 5 tips for spring break travel with kids.
5 Tips for Spring Break Travel with Kids
1. Research & outline the trip
Let your child know what to expect. If you are going to take a plane ride, show them a few pictures of airplanes and explain what will happen. Driving? Find a map showing where you will be driving. Discuss the family trip from beginning to end so that they have an accurate picture of expectations with minimal surprises.
Once the kids know where you are going, learn more about your destination. Your child can look up information on the web or you can and then share the information. Spend the week before the trip learning and asking or answering questions so everyone in your family becomes an expert.
2. Make certain that you are in "Good Hands"
Nothing is worse than having a packed car on your way to a beautiful destination when all of a sudden you get a flat tire. I know this firsthand because it happened to me a few years ago when I was traveling with my kids. I had no clue what to do because we were in a pretty small town. I had to call a local towing service to change my tire and it took almost three hours for someone to get to us. It was so frustrating.
For any road trip, Allstate's Good Hands Rescue ® service is a must have for success. The Goods Hands Rescue® service is​on-demand​ and does not require an Allstate policy plus there are NO membership fees. Flat tire? Dead battery? Lock the keys in the car? Need a tow? You​ ​can get immediate mobile access with their ​24/7 pay-per-use roadside assistance​.​ They use GPS technology to find your exact location and then they send assistance. You even get a confirmation with an ETA. You really couldn't be in better hands.
3. Pack a sack
A sack or backpack of games, small toys or other distractions can be a lifesaver during plane rides, waiting for baggage or hotel rooms and even at a restaurant after a meal. Always keep a few things handy so your child has something to do and you will all be much happier. One of the perfect things to put in your sack is the Disney Movies Anywhere app on your favorite tablet. You can take your movies anywhere and always keep the kids happy.
4. Let your child pack their bag
With your help, of course, your child can learn to pack their own bag. This also gives them a sense of ownership and teaches them to make the most of precious suitcase space. You can even let them make a list of what they would like to bring and gather the items to pack.
5. Bring snacks
No matter where or when you travel, bring the snacks. Carrots, apples, pretzels, raisins, granola or breakfast bars, animal crackers and fruit roll-ups or fruit snacks travel well and are always favorites with children. Juice boxes and bottled water travel well also but try to limit the liquids to avoid multiple trips to the bathroom.
Road trips can be an amazing time for family bonding and for seeing some of the most amazing places in the country. We love jumping in the car and heading to a destination but a stress free road trip takes time. Following these 5 tips will ensure that your trip will be fun and hassle free. Happy travels!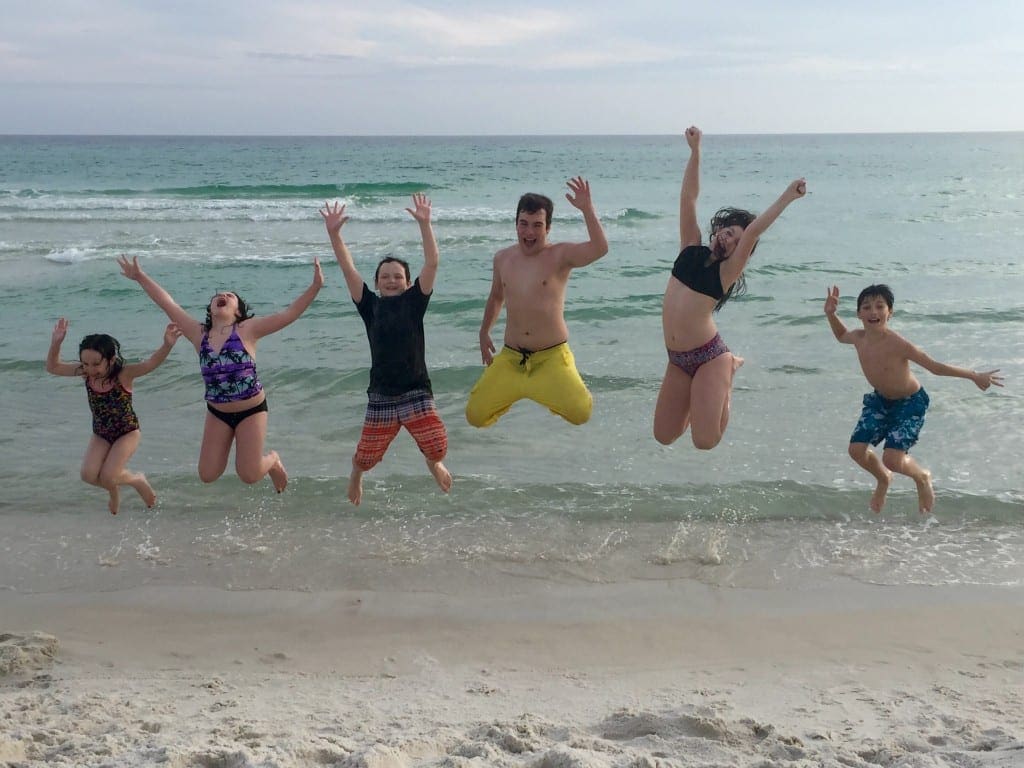 This post was written as part of the Allstate Influencer Program and sponsored by Allstate. All opinions are mine. As the nation's largest publicly held personal lines insurer, Allstate is dedicated not only to protecting what matters most–but to guiding people to live the Good Life, every day.