Stacie Haight Connerty, a self professed tech geek, foodie and social media junkie lives in Atlanta, Georgia with her husband of over 11 years. She is the mother of three children ages 9, 7 and 5 – one boy & two girls (more about her family & how she named this blog, her daughter's heart condition & giving back in the community).
She is a nationally published writer/author/editor for a variety of magazines, blogs and online publications. Stacie has an MBA in marketing and consults with several companies on a regular basis as a Social Media Consultant. Stacie is a contributor at ShePosts.
Stacie blogs here at The Divine Miss Mommy where you can find the latest products reviewed, fabulous giveaways and stories about her family plus information about their latest travels. She is the founder of Georgia Social Media Moms – a group of over 250 tastemakers (Women & Men) in Georgia, Social Media Chicks, a toy blog with her 12 year old nephew named The Toy Bloggers and a family travel blog called The Family Travelers. Stacie was also the co-founder of the now defunct Product Review Place (a site where over 4500 PR professionals & reviewers would connect).
Stacie most recently participated in an extensive campaign with Microsoft to coordinate with the launch of the Nokia Lumia phone. She starred in several web commercials and created content around the phone.

Read more about why she started this blog.

BUILDING YOUR BRAND
Stacie can help you and your company spread the word about your brand. If you would like her to represent you,
your business or company with a giveaway or a conference sponsorship
please contact her at stacieconnerty (at) gmail (dot) com
Speaking Engagements:
Spark & Hustle Atlanta 2012
Reviewers Retreat 2012
National Restaurant Association (NRA) Show 2012
Blissdom 2012 Community Leader
Blogher'11 – Perfecting Your Product Reviews
Type-A Parent Conference Speaker- Session: Review Bloggers (Tribes Track)
Atlanta Bloggy Bootcamp 2011 Speaker
CES 2010 – Kodak K-Zone Speaker – How Momtrepreneurs and Stay At Home Moms are Building Successful Businesses
Press, Honors & Awards:

HERoic: 10 Mommy Bloggers Who Rule Social Media
Cision's Top 10 Most Inflluential Mommy Bloggers
Digital Mom of the Week
140 Must Follow Moms on Twitter
Mommy bloggers most influential Father's Day Tweeters
Atlanta Moms Like Me Media Moms listing – with other prominent Atlanta figures
Guest Post on MySears Community Blog – A Mom's Perspective on Kitchen Appliances
Babble Top Twitter Moms 2011 (#1) – As nominated and voted on by my peers
Babble Top Twitter Moms 2010 (#3) – As nominated and voted on by my peers
Classroom Mom Deck: A School Volunteer's Survival Kit Featured Contributor – Publishing Credit
FAM Trips & Travel Trips:
Provincetown, Massachusetts FAM Trip
Freeport, Maine FAM Trip
Biltmore – Asheville, North Carolina Blogger Trip
Waynesville, North Carolina FAM Trip
Orlando Moms Trip sponsored by Orlando / Orange County Convention & Visitors Bureau
Disney Media Cruise – Aboard the Disney Wonder
Great Wolf Lodge
Blogger Events & Press Trips:

KFC Blogger Experience
Kenmore Blogger Summit
Honda CR-V Test Drive Experience
Mercedes Benz M Class Press Trip
Bosch Kitchen Re-Engineered Event
Sears #Ecochat Twitter Party Promoter & Host
2011 Nissan Murano CrossCabriolet Media Preview
#SALONPAS Twitter Party Organizer and Host
P&G Have You Tried This Yet? Pop-up Event in South Beach Miami, Florida
ShopatHome.com Twitter Party Host
Murphy #DueDate Road Trip in Partnership with Collective Bias
Samsung Blogger Dinner
Tide Fabric Care University
TJ Maxx Mommy Blogger Event
Sara Lee Soft & Smooth Back-to-School Nutritional Summit
UL Safety Starts at Home
iRobot Summit (fabulous recap by Kelby Carr)
Race & Relax
Hebrew National Better-Than-A-Picnic Picnic Host
Brand Ambassadorships & PR Campaigns:
Windows Phone Brand Ambassador – Nokia Lumia Launch
Popsicle Ambassador
Turtle Diaries Family
Moe's Blogger Advisory Council
Digital Joneses Family
Windows Phone 7 Brand Ambassador – Blogher'11
Peeps Brand Ambassador
Rayovac Power Blogger
Momformation – BabyCenter Blog Network Blogger
Sam's Club Share the Savings Blogger
Mamavation Mom
Kraft 2% Singles Spokesblogger
Bounce Brigade – Team Sheet at Blissdom 2011
SHOUT Brand Ambassador
RetailMeNot.com BlogHer Delegate
Healthy Choice Better for Blogher
Office Max – Max Mom
YourShape Challenge Leader
Sprout Band of Bloggers
iRobot InGenious Women –  That's Ingenious Challenge
Purex Insider
Conferences:

Spark & Hustle 2012
Reviewers Retreat 2012
National Restaurant Association Show 2012
Disney Social Media Moms Celebration 2012
Blissdom 2012
Type-A Parent 2012 -Registered
Blogher'12 -Registered
Atlanta Bloggy Bootcamp 2011
Blissdom 2011
Disney Social Media Moms Celebration 2011
Type-A Parent Conference 2011
Blogher 2011
Consumer Electronics Show (CES) 2010
Blissdom 2010
Disney Social Media Moms Celebration 2010
Blogher 2010
Type-A Mom 2010
Blissdom 2009
Blogher 2009
Type-A Mom 2009
Blogalicious 2009
IZEAFest 2009
Affiliations: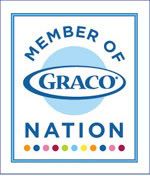 Resources:
Interested in attending events and working with PR? Please check out: How PR Companies Choose Bloggers.
Lifetime Mom's Affiliate