Resolutions for Online Safety #DigitalJoneses #TrendMicro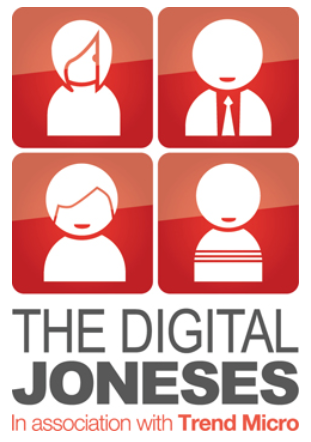 During the past year, I have learned quite a bit when it comes to online safety. As part of the Digital Joneses my entire family has become much more savvy when it comes to Internet security. What we will and will not disclose or do online. These things are important to learn and to continually practice.
DIGITAL JONESES YEAR IN REVIEW
Throughout the year, we talked about things like your security IQ. Remember when I scored an 11 out of 16 when I took the quiz for the first time? I thought that I was digitally pretty savvy. I wasn't sure that I had all that much to learn. But apparently not. I took it again before writing this post and scored a 16 out of 16. I did learn a lot this past year!
Want to know how you would score or need a re-take?
Next we talked about online safety when it comes to your kids with all sorts of good info including cyber bullying, parental controls, etc.  I  followed up that post with one on spring cleaning and ending your digital clutter.
Then we discussed how to get the most out of your cellphone with some great tips on using it for more than just a phone. I shared tips for protecting your data which included everything from creating strong & complex passwords to only using trusted Wi-Fi networks.
We moved back to kid centered topics with info on smartphones and mobile security. The next topic was keeping kids safe when they play video games.
Mid-Summer had us right in the Olympics where I shared an Olympics viewer quiz plus how to avoid Olympic scams.
We then talked about the fear factor and your online identity. As someone who somehow picked up a virus anyway this year, this post really hit home because I realized that I needed to change what I was doing online.
Finally, I shared some tips for shopping online and doing it safely. I actually learned a lot when writing that post and it completely changed the way I shopped this year for Christmas.
It may seem that everything you need to know about being safely I have discussed. However, the Internet is dynamic and constantly changing. As a result, so are the scams and security threats.
So there are a few things that would helpful for you to read up on going forward.
Want to know what you hopefully missed out on (at least experiencing firsthand anyway) but should be aware of just the same?
Keep up with all of the Digital Joneses families here.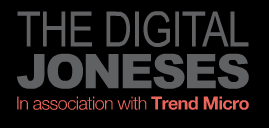 The Digital Joneses Study will include gadgets for myself and my family. Although we have been provided with these products to help evaluate the challenges within the study, the opinions, thoughts and statements expressed on this blog remains our own and does not necessarily reflect the opinions of Trend Micro.