Pure Goodness Whole Food Supermeal ~ Perfect meal to fuel your day
Pure Goodness Whole Food Supermeal
I am a lover of protein. I like to drink at least 30 grams of protein a day. When I do this, I feel much better and have a much more productive day.
I am always on the lookout for protein that I can put into the milk I drink each day. I want to find protein that is a powder and is something that is completely portable. I want to also get the most protein that I can possibly get into one serving. Than I sip it and enjoy getting my protein in.
I recently tried Pure Goodness Whole Food Supermeal and I have to say that it is pretty tasty plus has 30 grams of protein. That is definitely a win-win in my book. Have you heard of Pure Goodness?
About Pure Goodness Whole Food Supermeal
Unlike other Supermeal products in the market that offer unfamiliar and artificial ingredients in their blends, Pure Goodness believes in ingredients with age old benefits that you can recognize and trust. I love that about them. I know what all of the ingredients are and can tell you about them. Pure Goodness sticks with the originals – i.e. whole foods to provide you with clean and simple nutrition so you can feel your best, naturally.
The Whole Food Supermeal is non-gmo project verified, gluten, dairy and soy free and contains absolutely no artificial ingredients, colors or preservatives and only premium ingredients to truly nourish you. Pure Goodness Whole Food Supermeal contains nine premium superfood ingredients that are carefully selected for their exceptional nutritional profiles:
Aren't these ingredients ones that you can get behind? I have all of things in my diet on a daily basis and it makes me feel good that they are in Pure Goodness Whole Food Supermeal.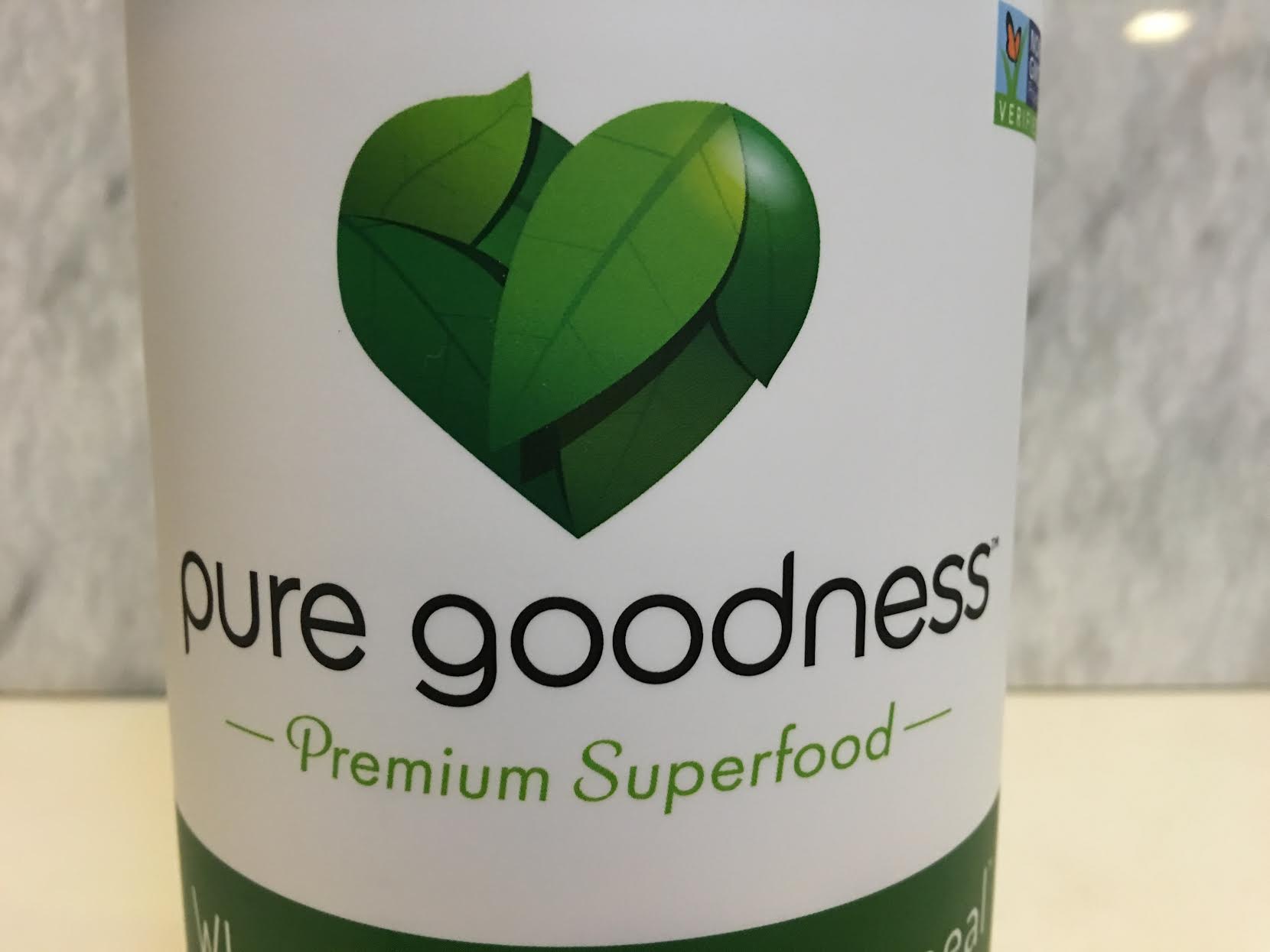 A Pure Goodness serving, the one meal you need to fuel your day, is packed with:
Pure Goodness gives back
Pure Goodness believes that everyone should have access to healthy and nutritious food which is why they donate 1% of their sales towards fighting hunger by providing healthy and nutritious food to communities in the US.
Get 20% off all Pure Goodness orders
Want to get 20% off of your next order? Use discount code "divinelifestyle" for 20% off all orders + free shipping. Happy shopping!

Get social with Pure Goodness
Like Pure Goodness on Facebook
Tweet with Pure Goodness on Twitter
Check out Pure Goodness on Instagram
See Pure Goodness on Pinterest
The perfect meal to fuel your day, Premium Superfoods that Truly Nourish
This is a sponsored conversation written by me on behalf of Pure Goodness. The opinions and text are all mine.