Best Selection: Tips for Choosing the Most Suitable Skirting Board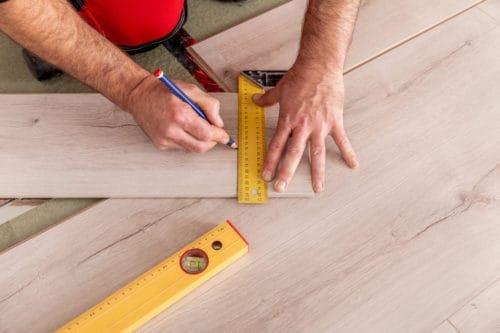 Best Selection: Tips for Choosing the Most Suitable Skirting Board
Skirting boards aren't new to buildings. Primarily used to protect walls, these boards have been improved to suit decorative use. You will go to reputable stores that give you an array of options when shopping for these boards. However, the huge range of skirting boards will present you with a challenge. So, how do you choose the best one among the various options? Here are the tips to help you.
Consider the material
For starters, you will have to consider the board's material. You have too common choices regarding materials, that's pine and MDF. Each of these materials used has its pros and cons. For instance, despite being natural, it's prone to imperfection which can prove costly due to wastage during use. In comparison, MDF from compressed recycled and softwood fibers is less prone to perfection but can't support too much and gets damaged easily. So, when choosing, consider which material will work well for you.
Accurately measure your house
Like other construction and finishing materials, these boards come in different sizes. It takes your input to accurately measure your room to know the right size of skirting boards you need. Choosing the wrong size can make the result unappealing. Therefore, if you are uncertain how to measure the boards and the room's height, it would be best to hire a professional to help you.
Think about the theme of your house
The baseboards are installed after you finish other parts of the house improvement. This calls for considering the house theme when buying them. It will help if you consider the paint color, decorations, and other features such as your furniture. Doing so will make it easy to choose the skirting board that will complement the theme you already had. Ignoring the theme may leave you with unmatched skirting boards, making your house unattractive.
Mind the board's quality
These boards' popularity has driven many vendors into the market for them. However, not all provide the same quality. Some stockists sell subpar quality at premium rates. It will be best to mind quality when shopping for them. The easiest way is to read the shop's reviews to determine if they sell good quality skirting boards. Alternatively, you can ask within your circle if the shop you intend to buy from sells good quality skirting boards.
Bear practicality in mind
Despite the clear-cut use of skirting boards, you should also consider practicality when choosing them. The skirting boards suitable for the living room aren't the same that you will install in children's rooms or rooms where they are likely to face the brunt of hits from toys or furniture. Therefore, you need to consider the practicality of choosing the most suitable board with frequent replacements that won't be costly.
Skirting boards increase your house's aesthetic value. But that only happens if you get the right design, size, and material. Unfortunately, the stockists have a huge range of skirting boards. Choosing the right skirting board can be daunting despite being a welcomed challenge. For that reason, it will help if you use the tips in this article to help you with the process.